Everybody oohs and aarhs over a new kitchen so as part of our renovations here at St Marks Stays we wanted to make sure your self catering kitchen was one you would look forward to being in, as part of your stay with us.
Here is the transformation.
Our first early morning in the kitchen back in the winter months of February.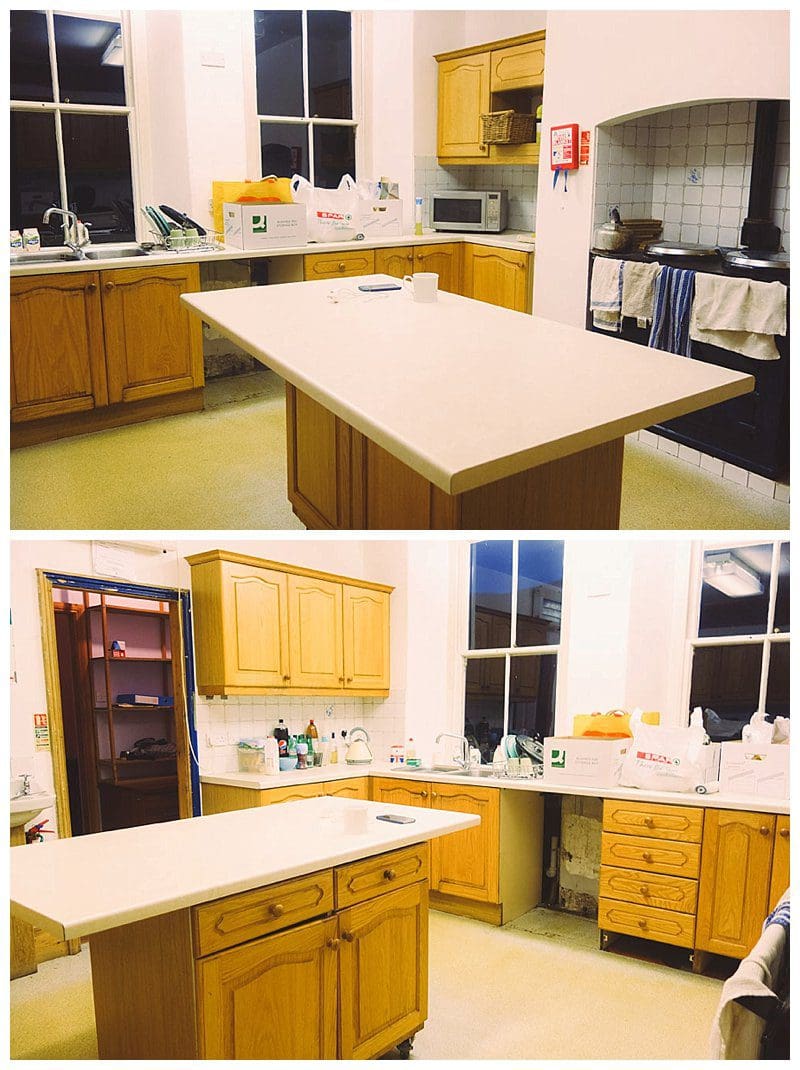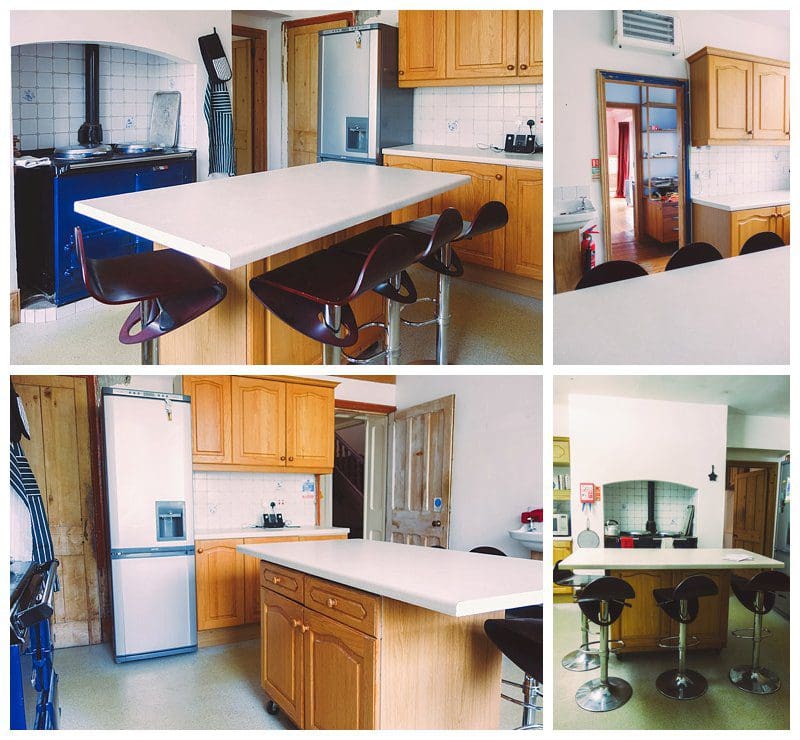 Lots of people felt the kitchen was okay, but when you looked closely it was getting a bit tired.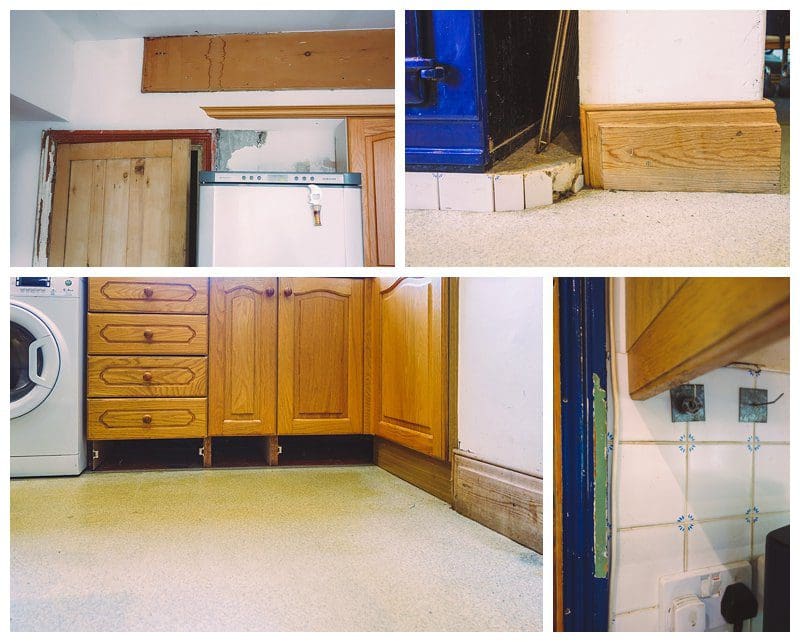 One of the quirks we loved about St Marks was the stairs in the kitchen that go to nowhere. Clearly this must have been the servant access during the vicarage days, but for us it was going to become a larder.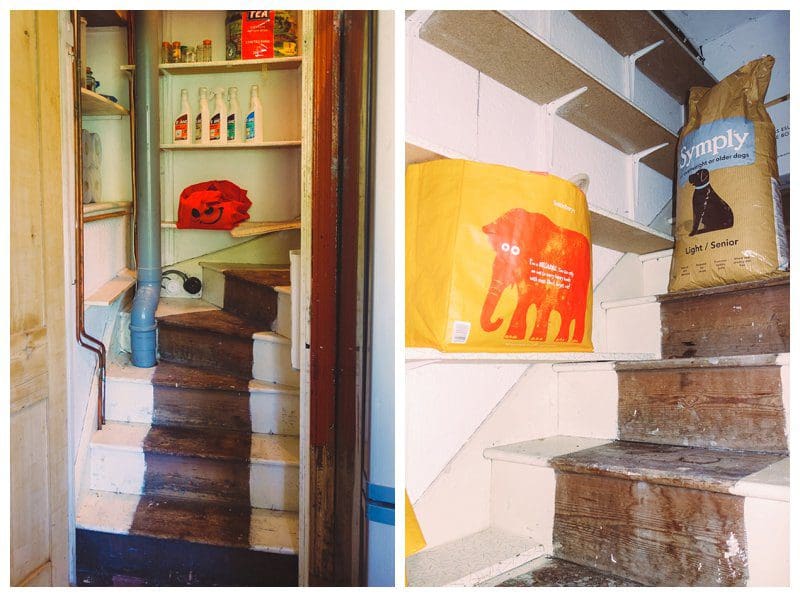 Before the kitchen was even started we were having the electrics sorted throughout the house so decided to replace the strip lighting.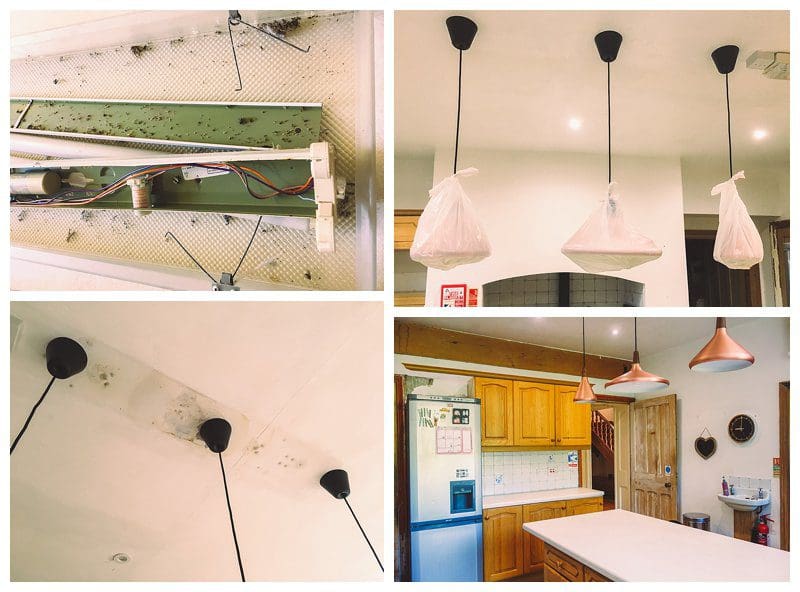 The next choice was tiles for behind the Aga and floor tiles to replace the lino that was yellowing.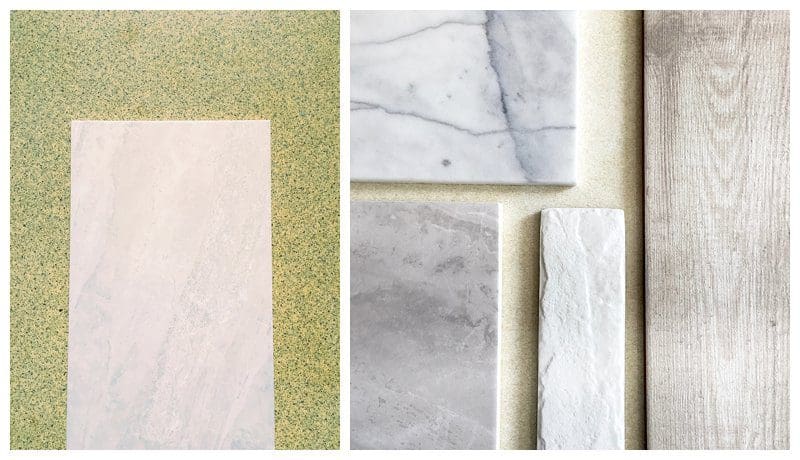 Then the inevitable mess of the kitchen refit.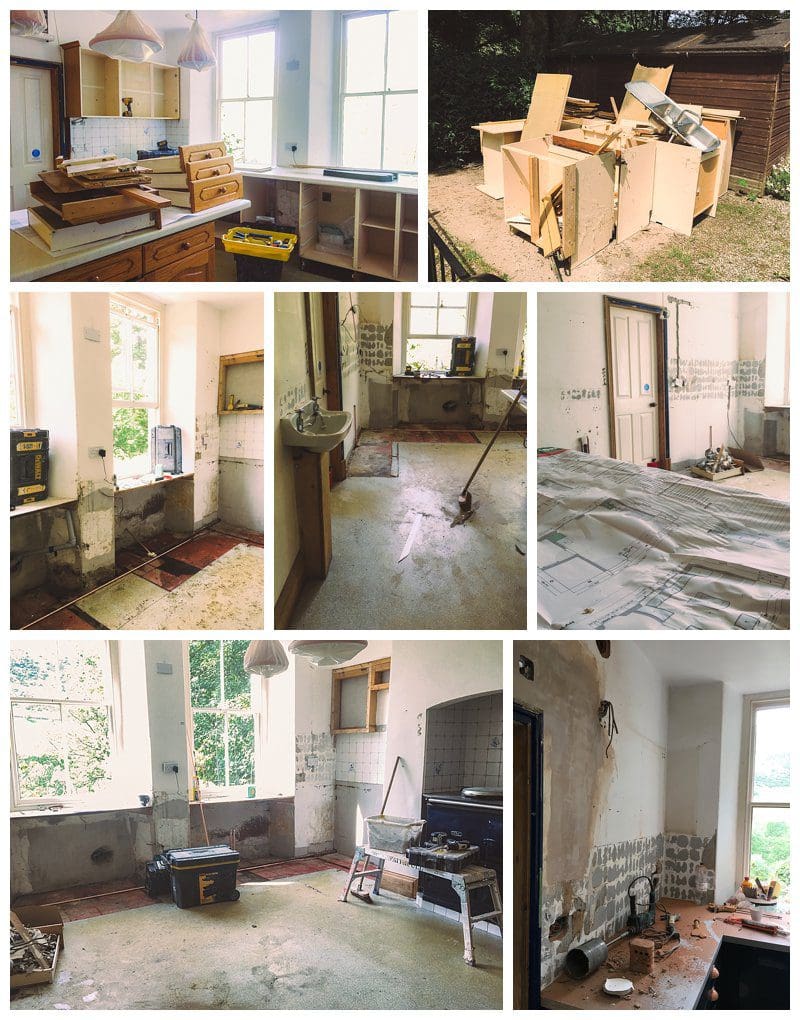 The amazing results of the Aga service from JVH Traditional Cooker Services.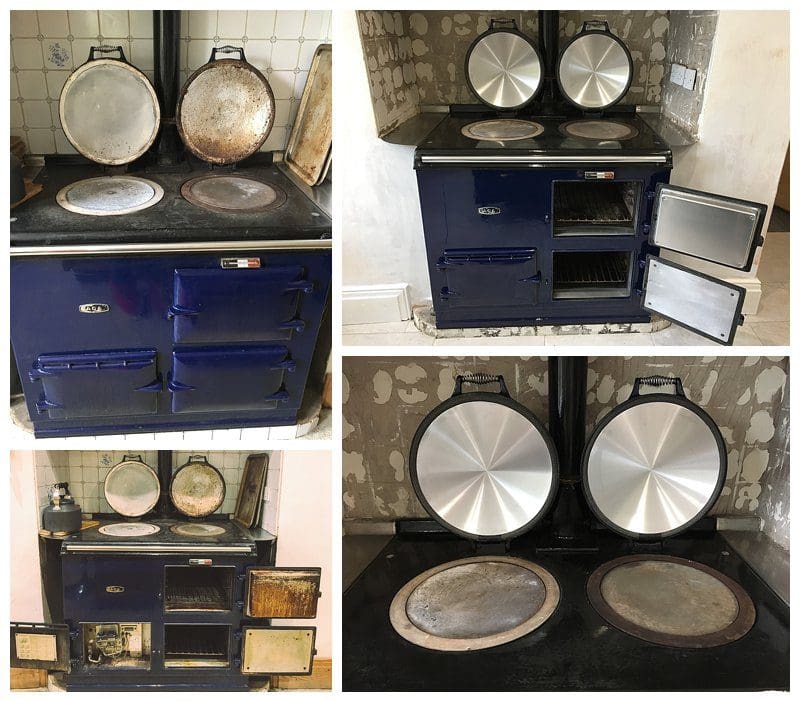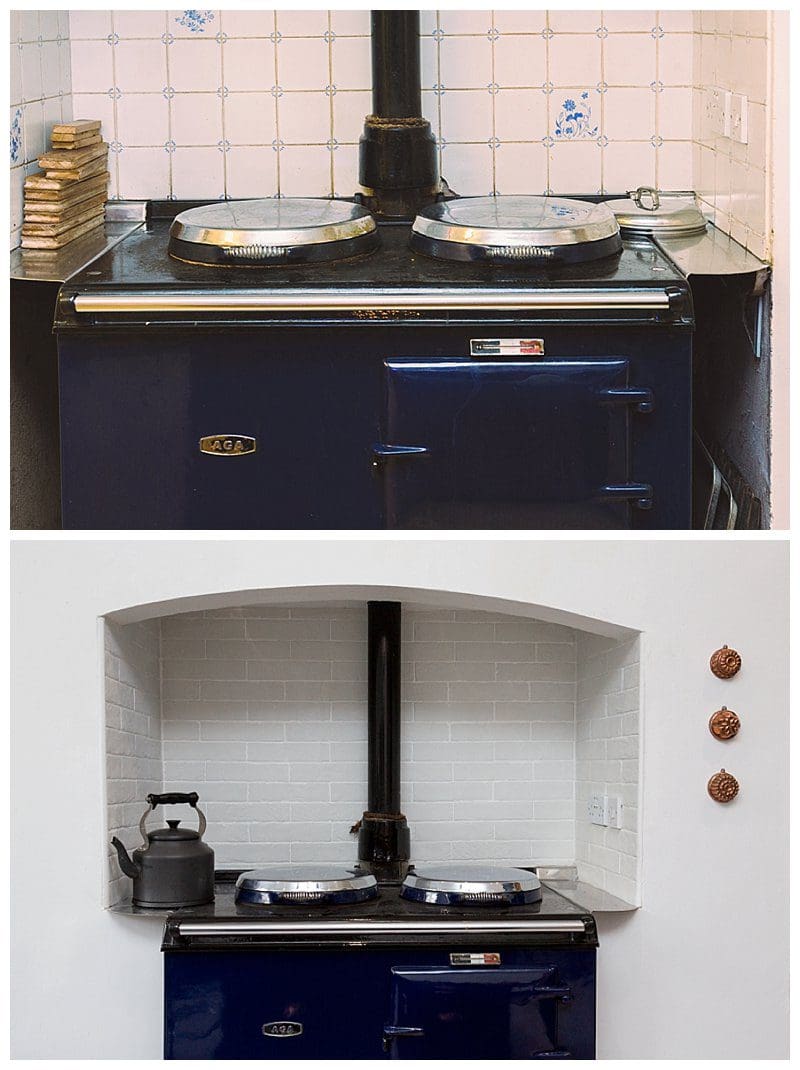 Using the previous shelves and brackets from the larder to up-cycle rather than throw out and replace.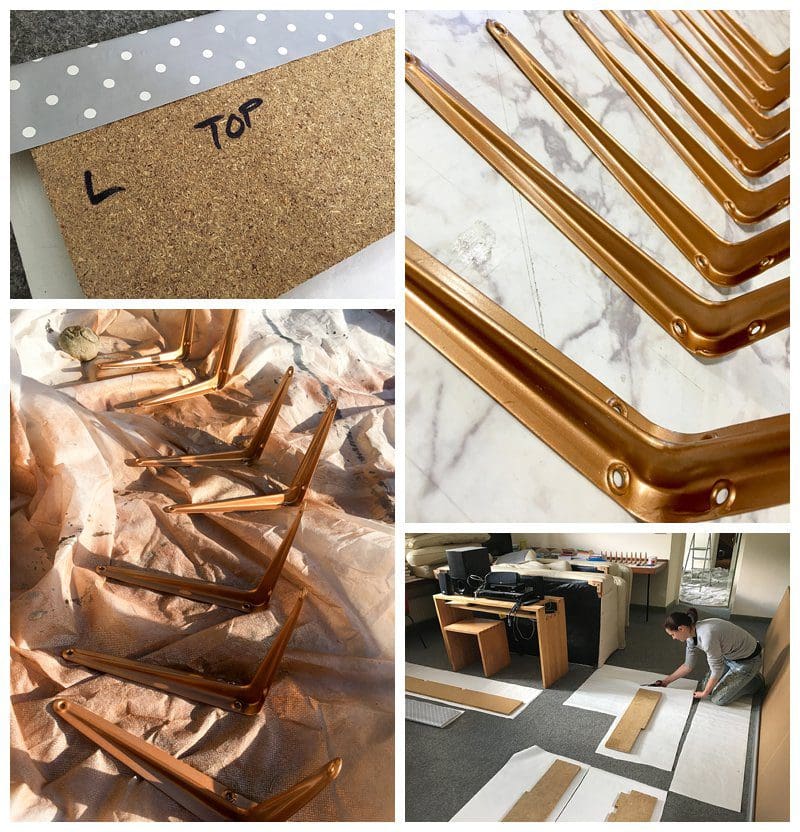 Prepping the larder did include Joanne sealing up an access panel by mistake, but hey, all part of the DIY learning process.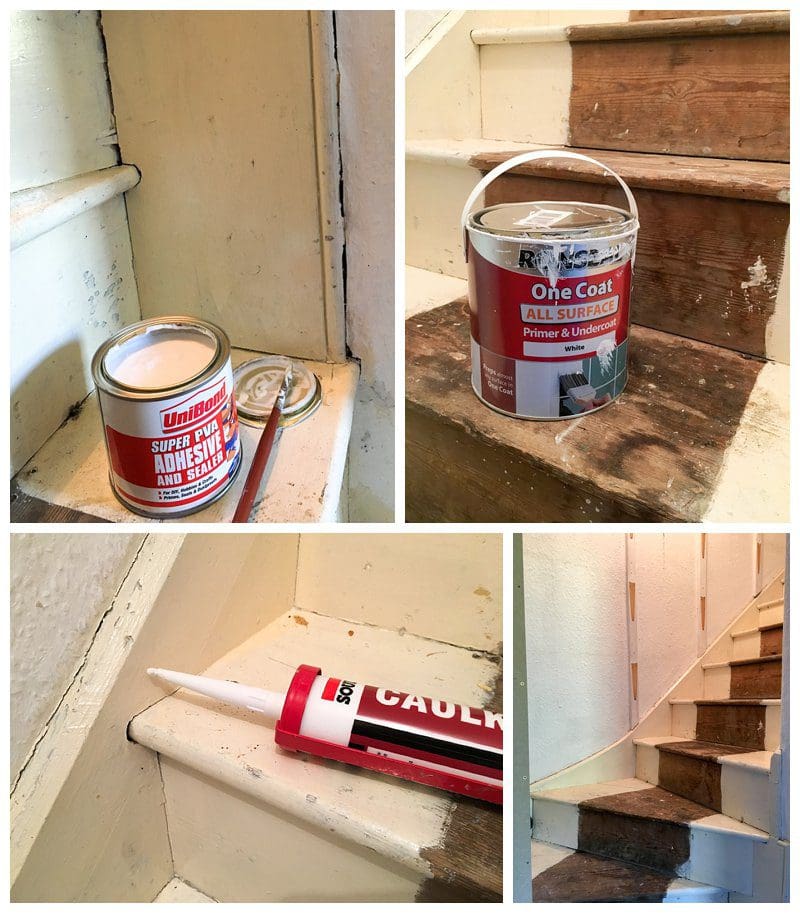 We did feel it was slightly nicer to cover up the waste pipe. Another random aspect of an older house.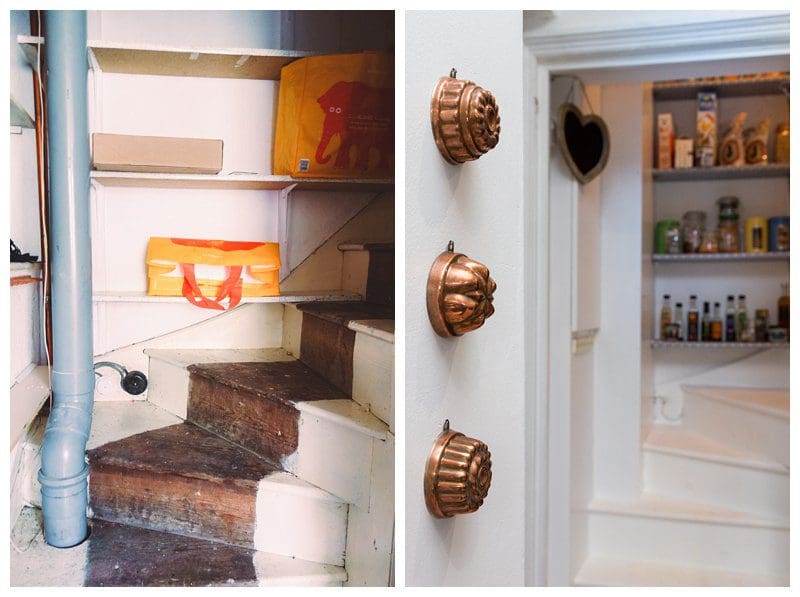 The before and after of the larder steps.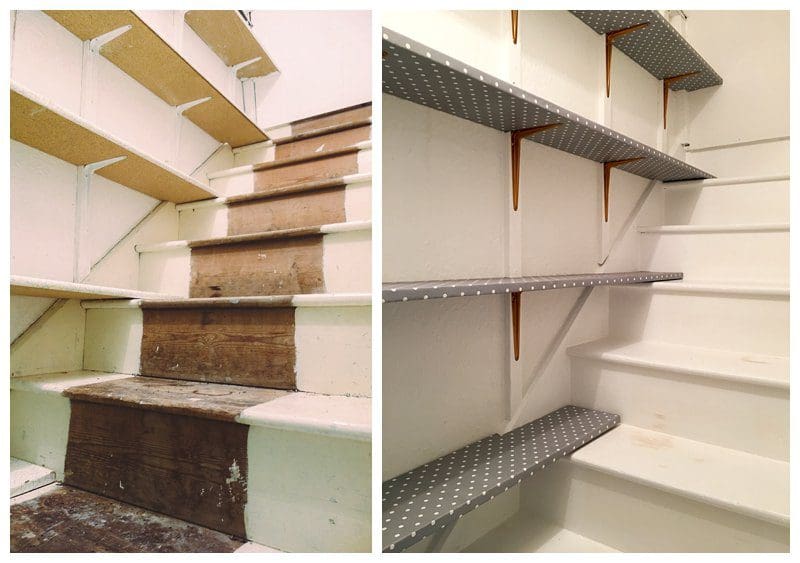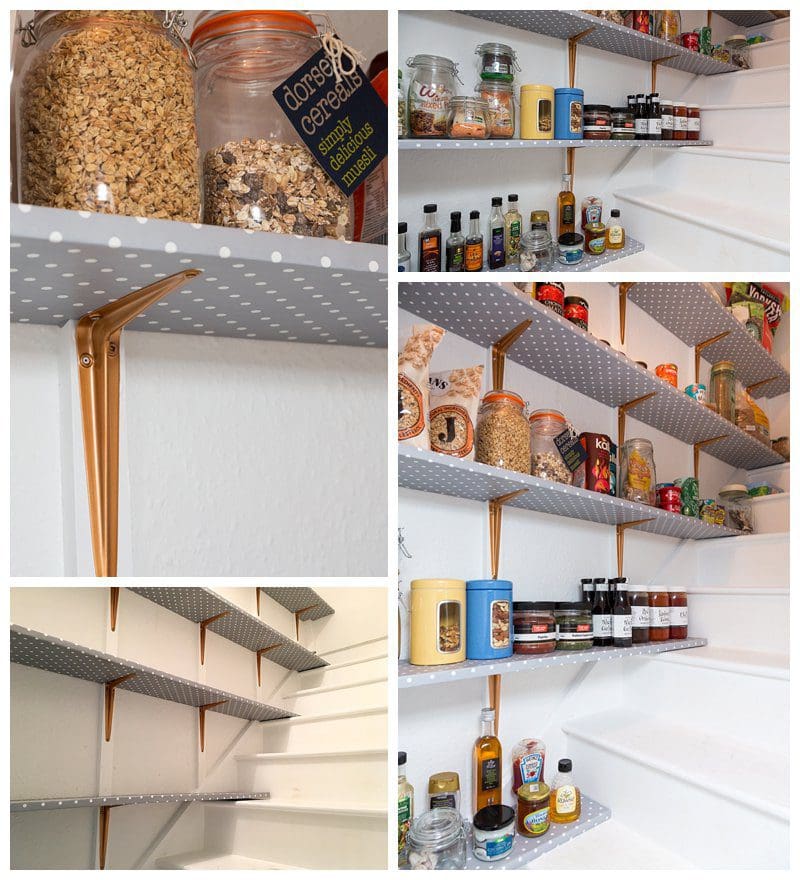 Finally, the before and after of the kitchen.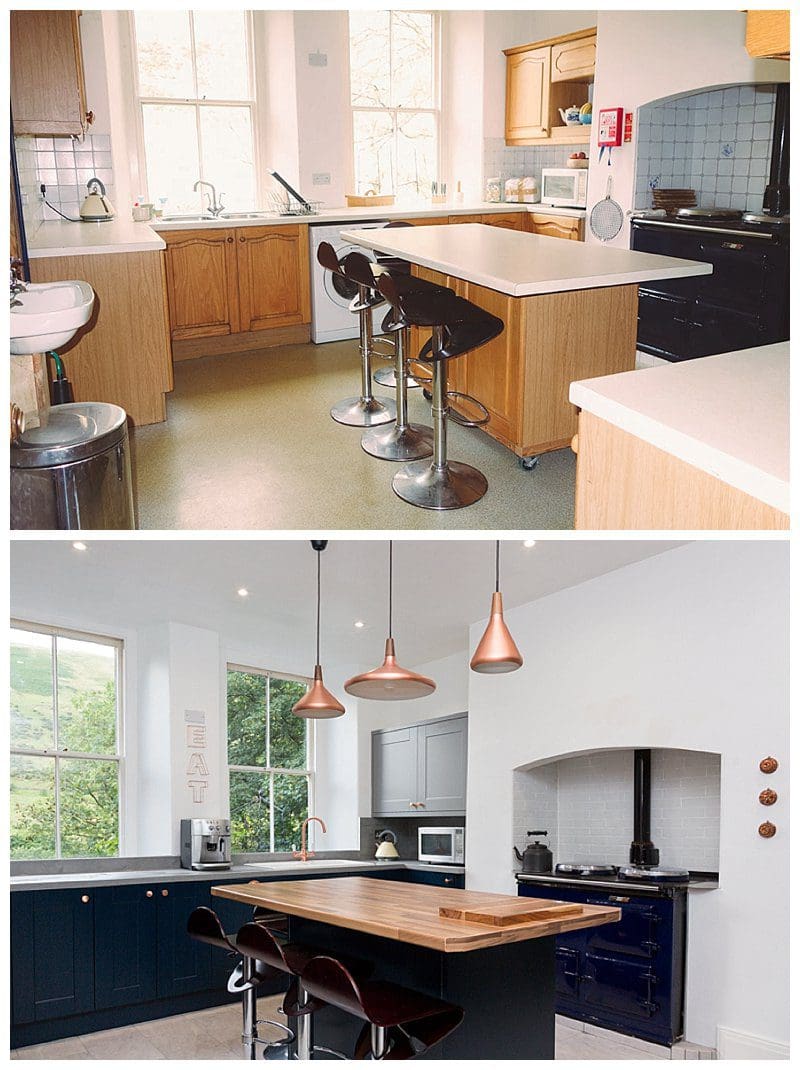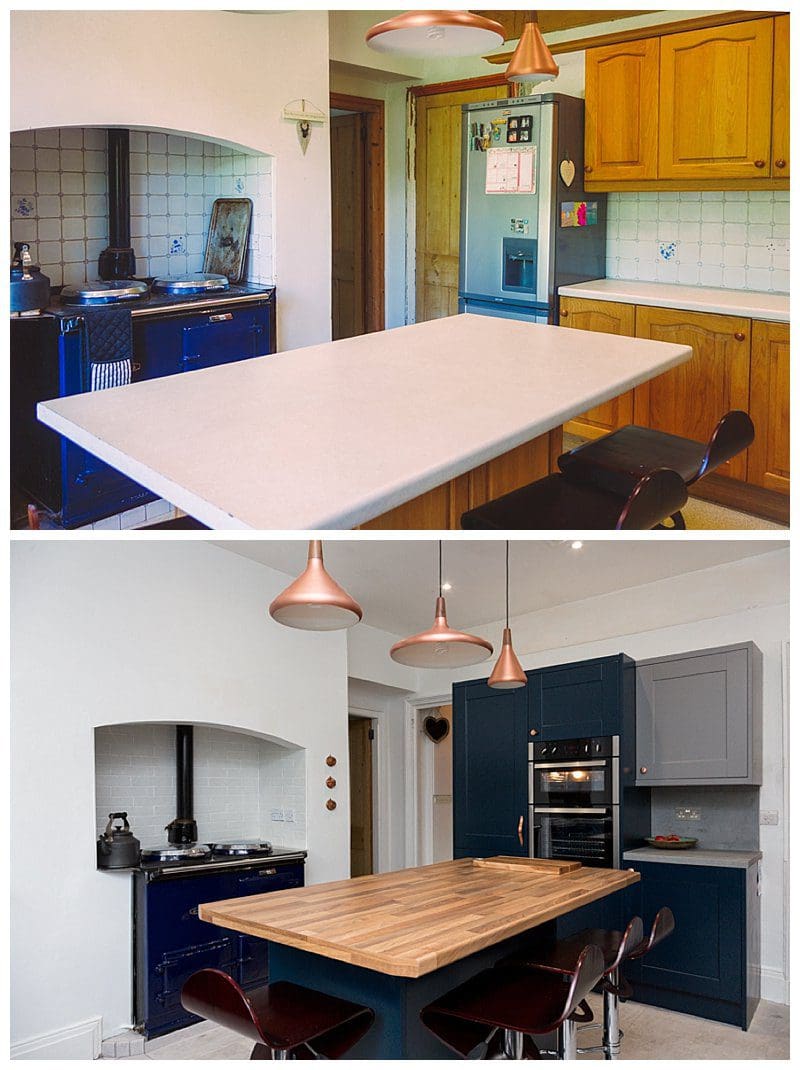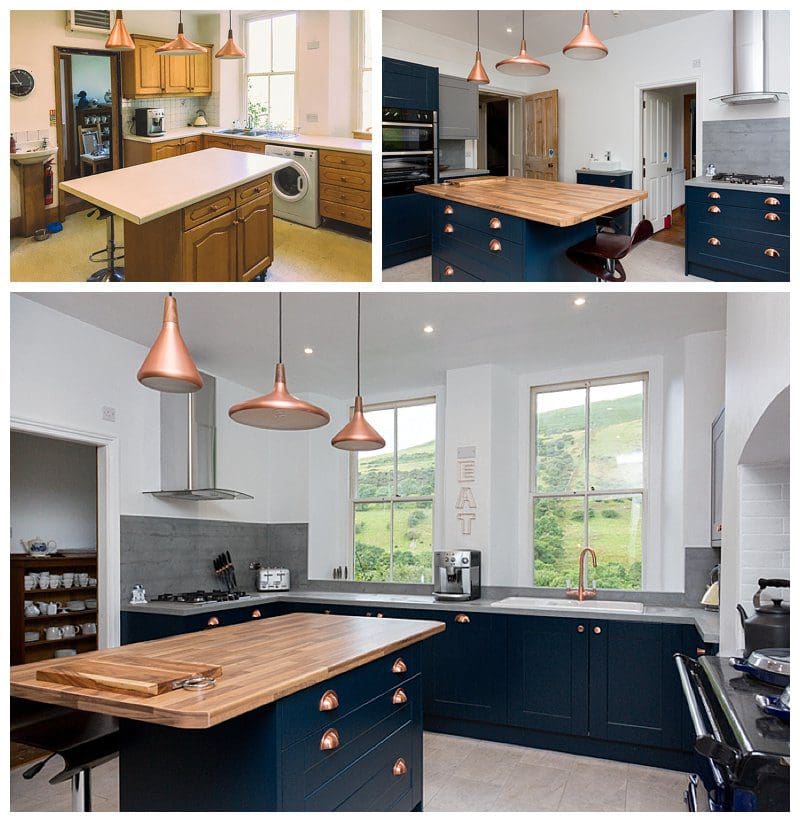 We choose to have a mix of colours and materials to give it a different feel than that of a modern fitted kitchen that is all in one colour.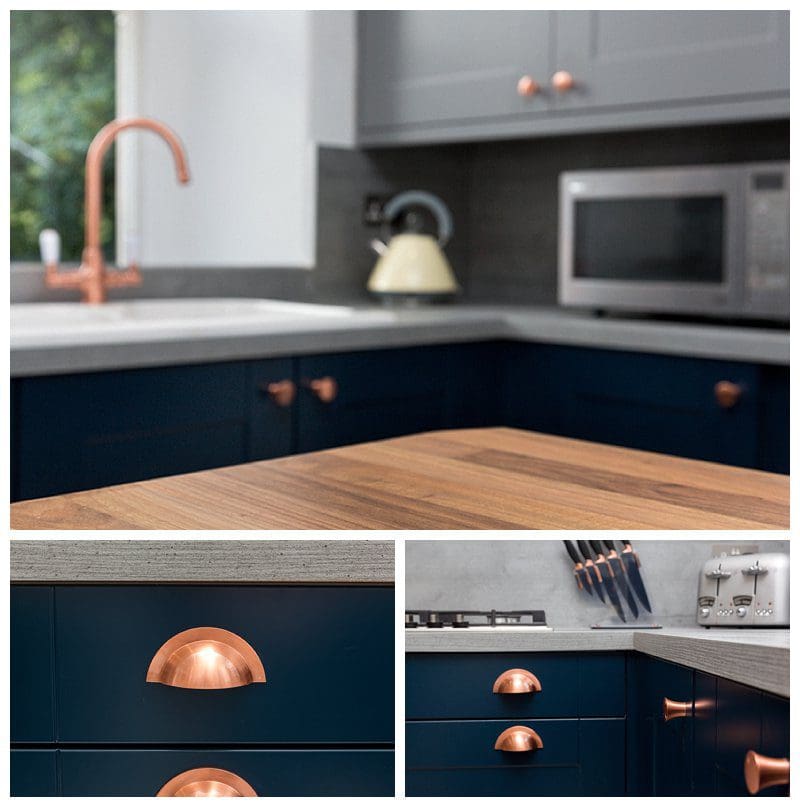 Be it tea, or coffee you drink, we will have the drinks ready for your arrival.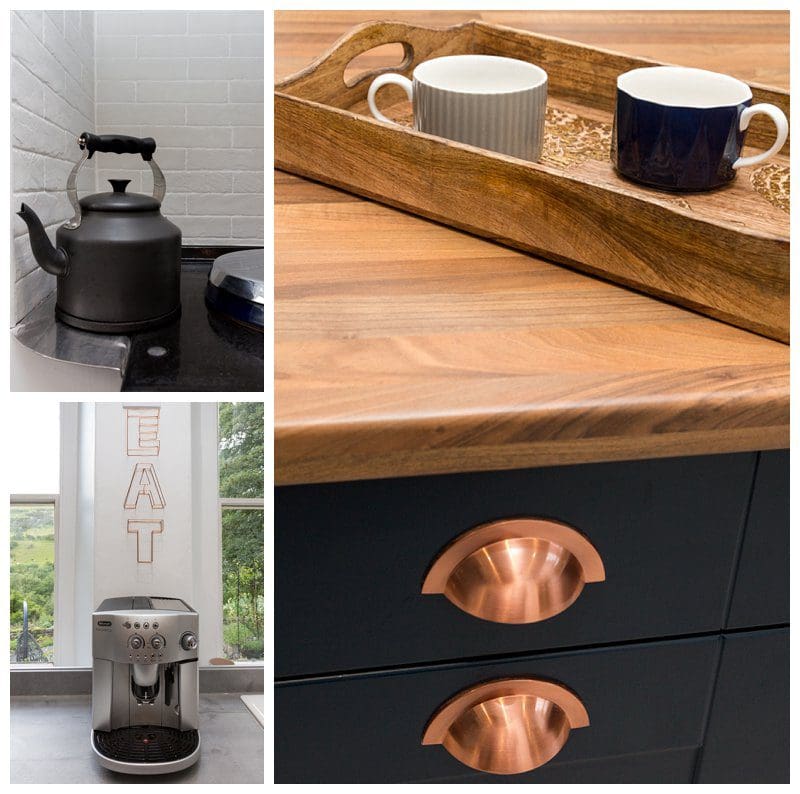 The details that will give this self catering kitchen a bit more personality than the average holiday let. Plus if you don't fancy cooking on the Aga, there is a gas hob and double oven with grill.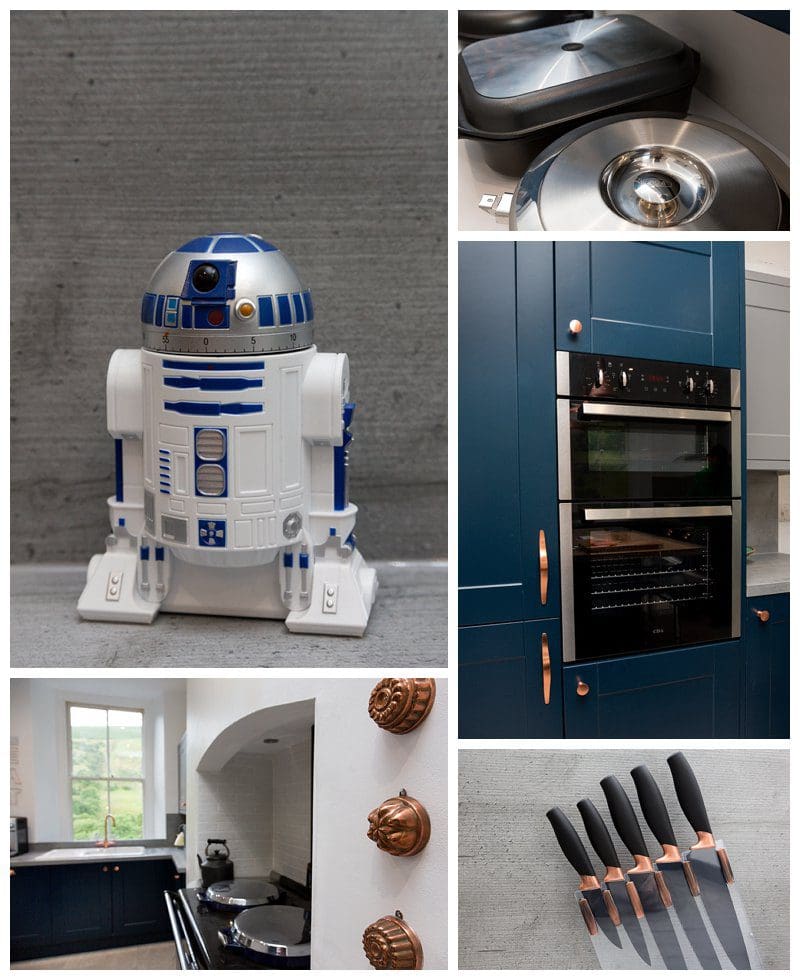 You will have access to your own fridge and a sink with a view. As for the herb and spice drawer … this might be our favourite part so far.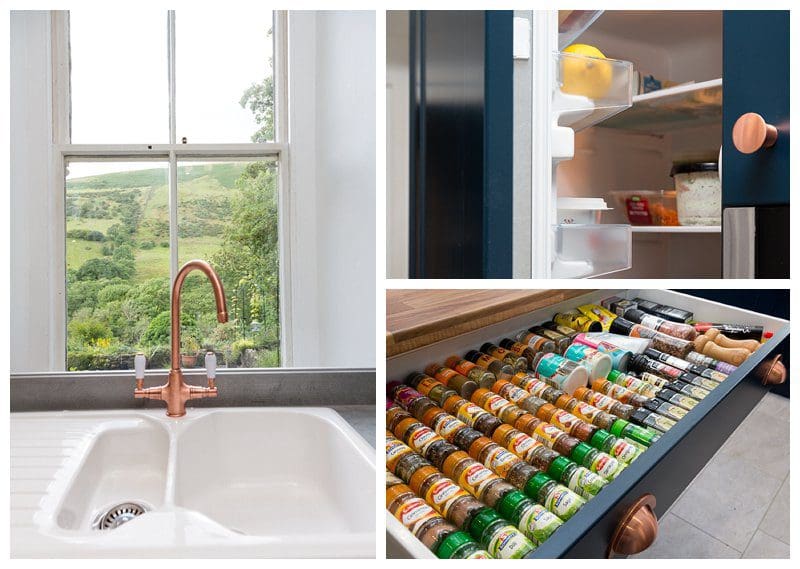 We know this kitchen will be filled with love, friends and laughter. The kitchen is often said to be the heart of the home and we hope you will love to be in this one with good food, great drinks and fabulous friends and family.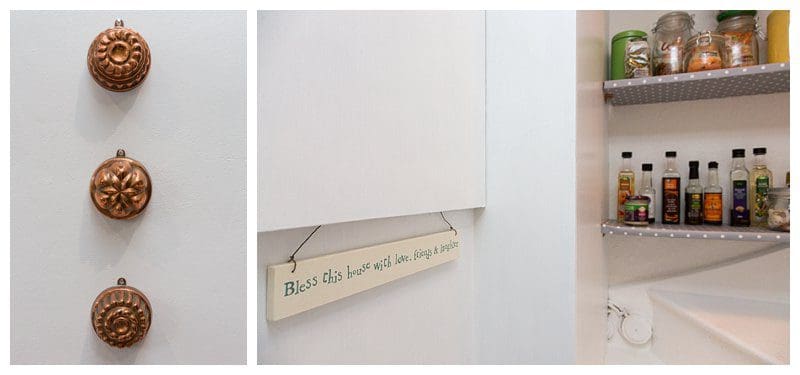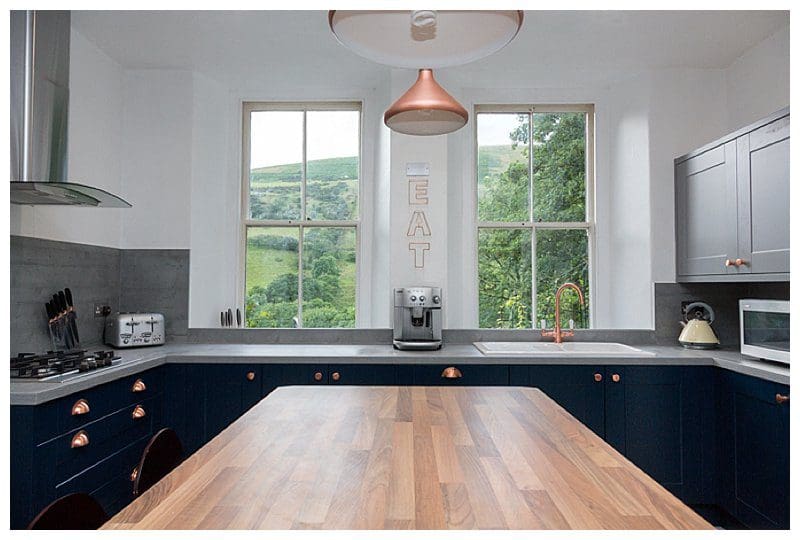 SaveSave
SaveSave
SaveSave
SaveSave
SaveSave