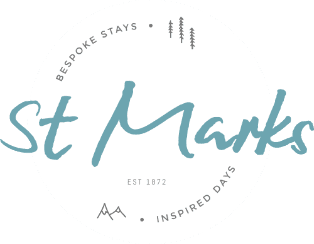 St Marks is primarily for booking as a whole house for group accommodation. Within this there are 5 twin rooms with one having a bunkbed for you to dream the night away in. All ensuite, with showers to make life easy after all those walks in the Howgill Fells. The beds can be made up as doubles on request also.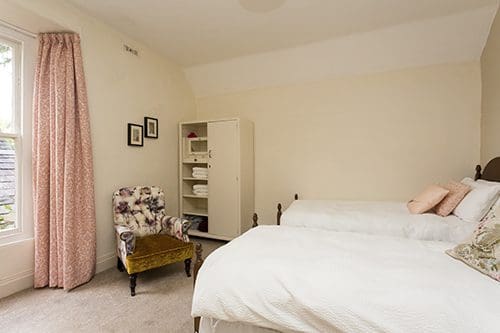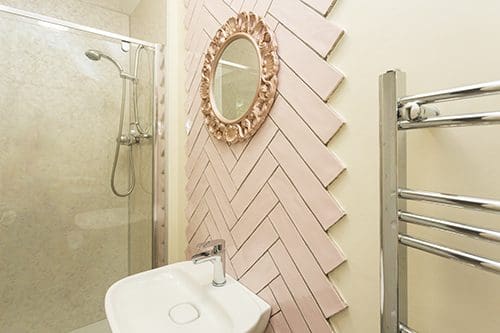 Namaste is a serene twin room with ensuite shower and single window view
Mackintosh is a twin room with large ensuite shower and double window view over the garden and Howgill Fells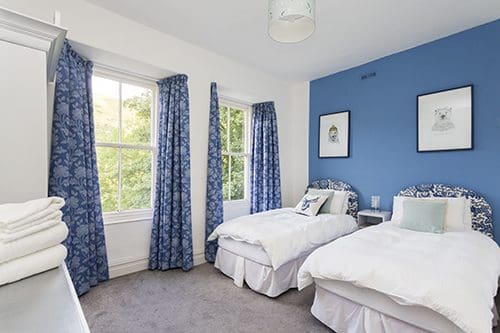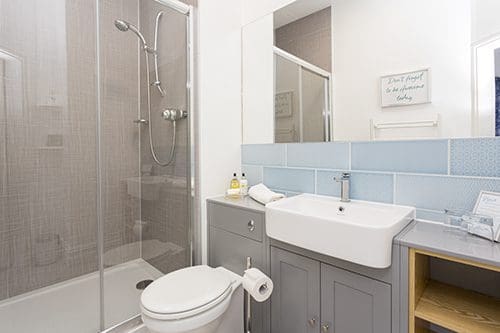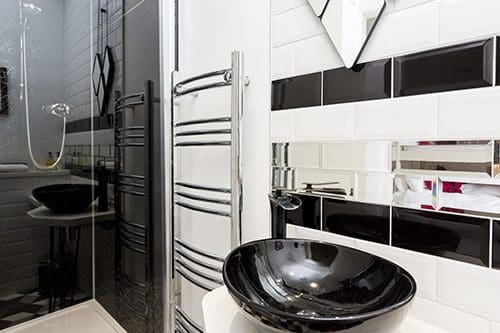 De Montfort is the smaller room with a bunkbed that has a single on top and a double on the bottom, ensuite shower and single window view over the garden and Howgill Fells
Marrakesh is a twin room with ensuite shower and double window view over the garden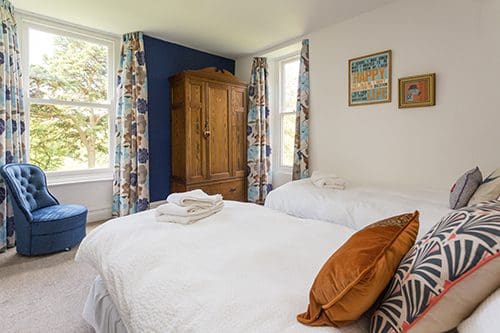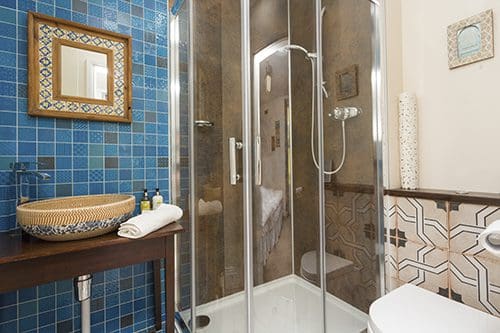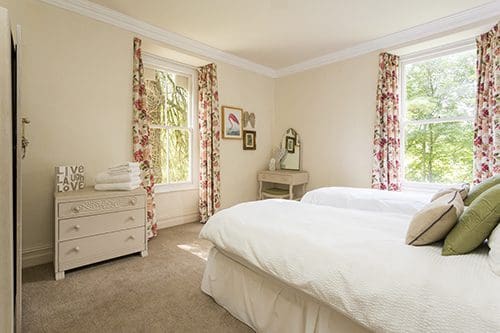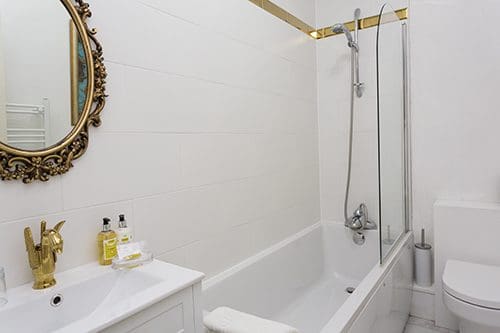 Monteverde can be a double or a twin room with ensuite shower, bath and double window view over the garden
Bespoke Stays. Just for You
St Marks Stays is a group, self-catering accommodation that involves booking the whole house to stay with us as a group. There may also be opportunities to have the place to yourself – it means we can go off travelling!
Minimum of two nights stay please.
For all 5 rooms and access to the entire property for a week:
— Low Season £1250
— Mid Season £1700
— Peak Season £2150
If you wish to book the whole house for less nights, click on the Book button, put in the dates and it will advise a price.
You get the idea, and if there is anything different that you require just get in touch and we'll do our best to tailor you a Bespoke Stay!
---
Call us to discuss your Bespoke Stay
If you have something in mind, need surprises for celebrations, have a retreat you wish to plan, then we are always happy to chat
---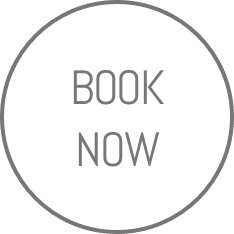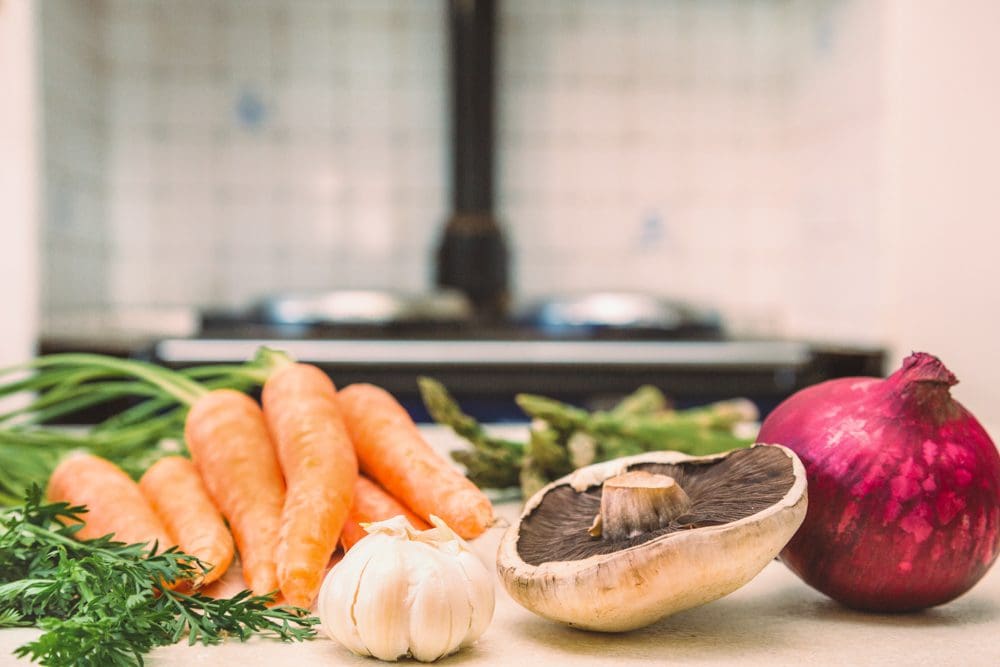 SELF-CATERING
The kitchen is the new heart of the home and that's how we want you to feel at St Marks Stays. Our kitchen is open for your self-catering requirements where you can cook together, mingle, learn new recipes, or hell- even dance round it.
Not a morning person?
A breakfast of cereals, fruit and toast can be included as part of your stay.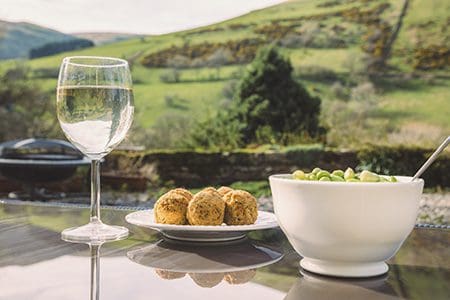 CATERED
Not quite a kitchen goddess?
Then let us put you in touch with local caterers, a private chef, or organise a reservation in one of our local restaurants.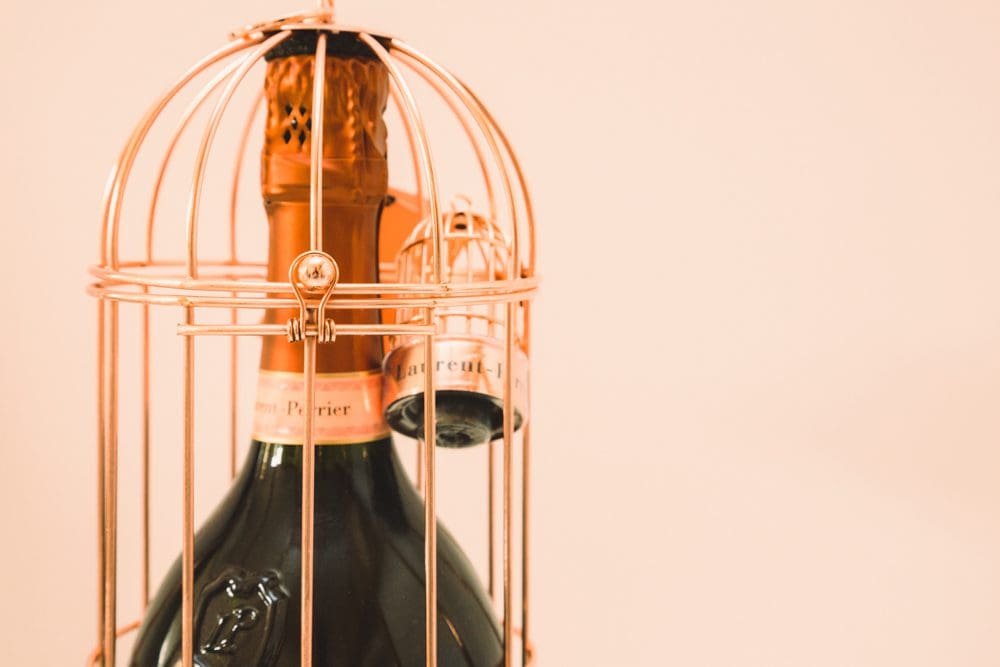 DRINKS
What's your tipple?
St Marks cannot be licensed to sell alcohol so we are unable provide this, but you are more than welcome to bring your own.
We love a furball!
We would like to welcome all pets to our home, so talk to us about your favourite member of the family and we can help make your stay stress free
The Little Things
Have your shopping delivered to St Marks ready for your stay in advance of your arrival. Sainsburys, Asda and Tesco deliver to Cautley.
The Details
There is driveway parking for 7-9 cars blocked in and a lay-by with potential for 8- 10 more vehicles.
Check in 2pm : Check out 11am
SatNav Postcode LA10 5LZ