Having the luxury of two living rooms here at St Marks Stays, we were wondering what to call the second living room and had conversations about if we were frightfully posh, would it be called a drawing room or a parlour?
The word Parlour comes from the French word parloir, which means to speak. It was often a formal sitting room where people could meet and was used on Sundays, or special occasions. Families kept their best furniture and works of art in the parlour.
A Drawing Room was a room where visitors may be entertained and came from the term of Withdrawing Room, to which somebody could withdraw for more privacy.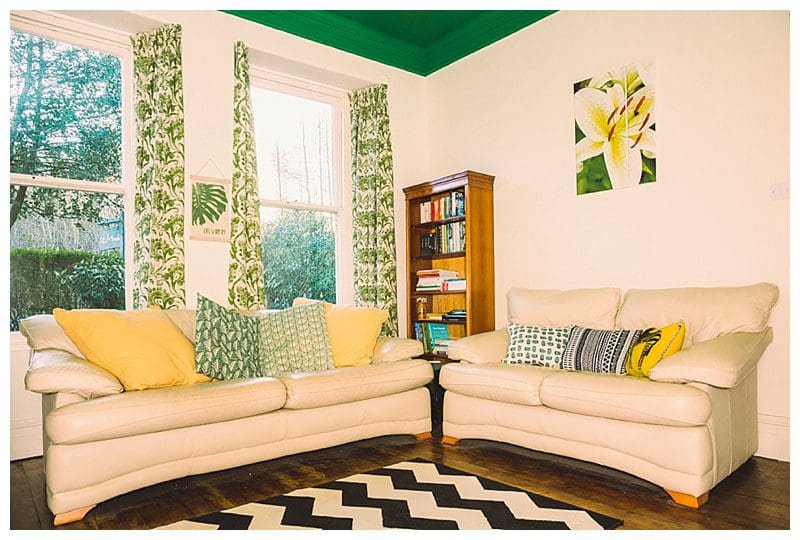 Well our cute little living room can be used however you wish to be honest. We may use it to give your group your own space in the larger living room when you stay. People hiring the studio could use it as a room for breaks. Guests hiring the house could use it to let the children watch their own dvds in, while the adults have their own space to chat.
That's the point of St Marks Stays - the space and the flexibility.
So here is what we did to create this space for you.
The high ceilings in this house do mean cobwebs and after battling a few of those, we went for a bolder green colour and wanted to bring a 'nature' theme to the room. Removing the carpet, meant treating a bit of wood worm and the task of removing underlay that was stuck to the floor, but with a bit of elbow grease, the floor looks beautiful now.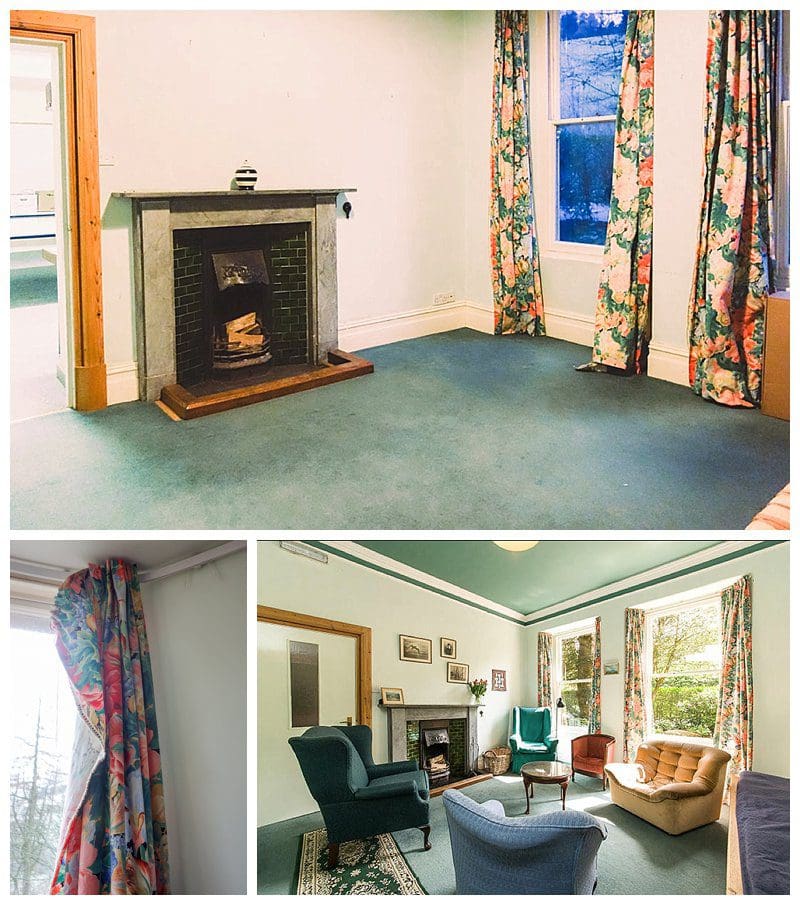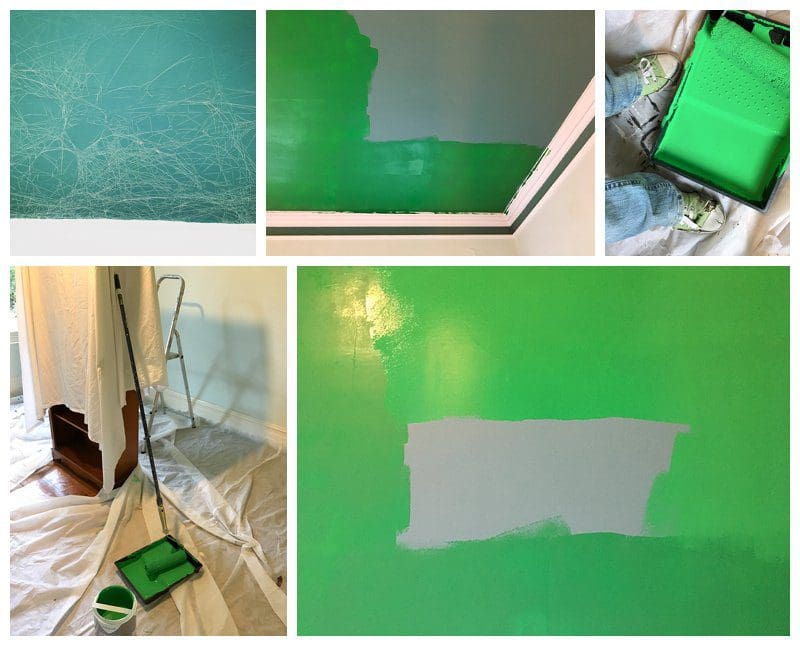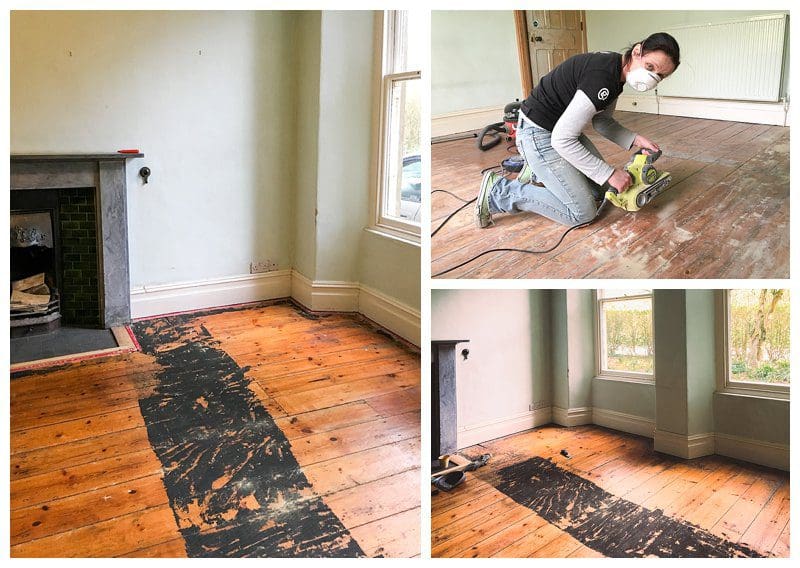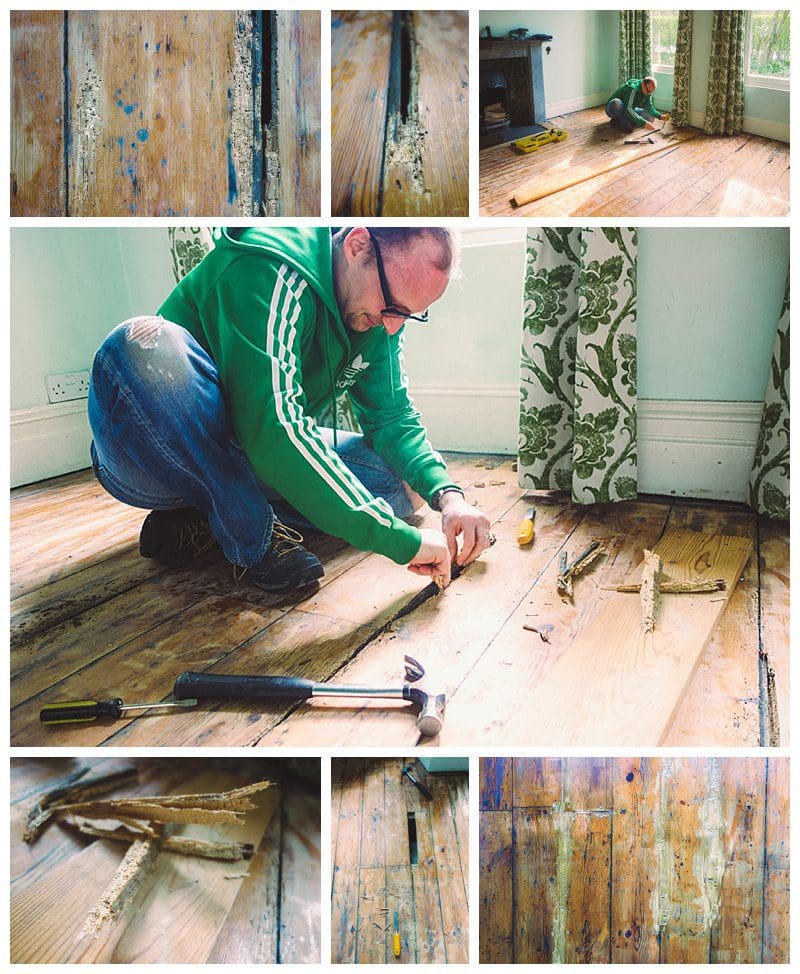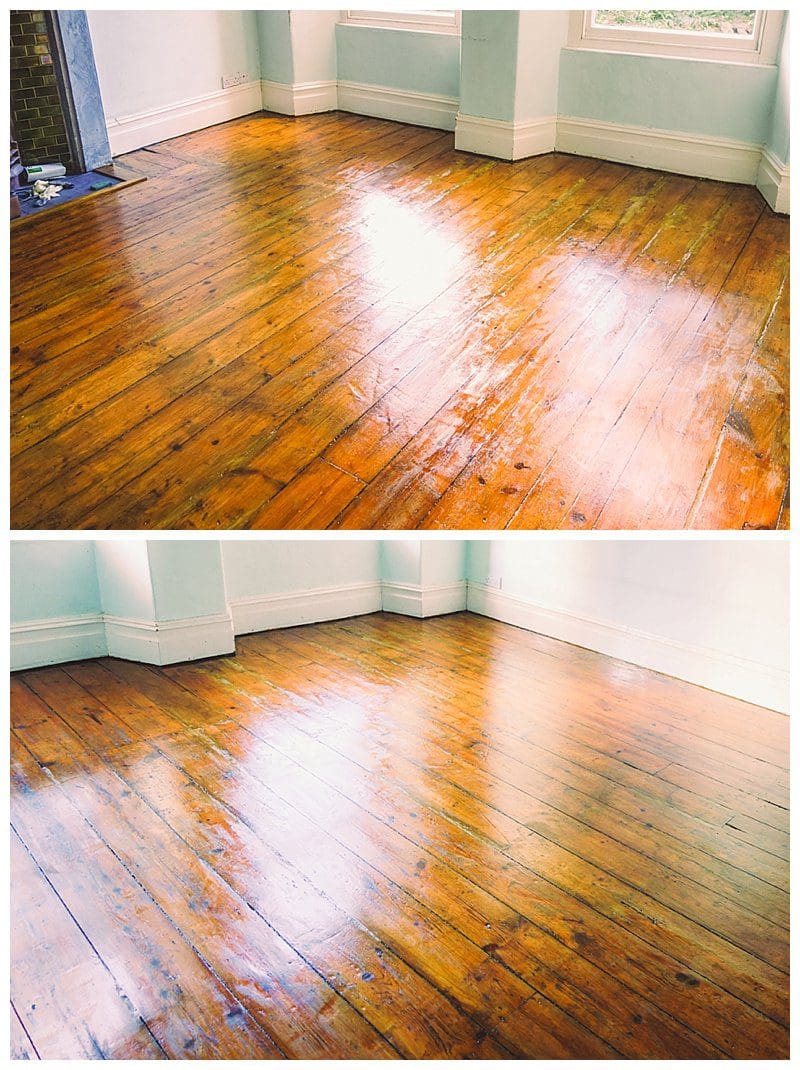 We added in some cards we have been given throughout the year as our artwork and we do like to have memories like this throughout the house, as it feels so positive. We modernised a fire guard and added in the addition of Rocko, who many thought was real when they first saw a photo of him online. Of course, he does move around the room though!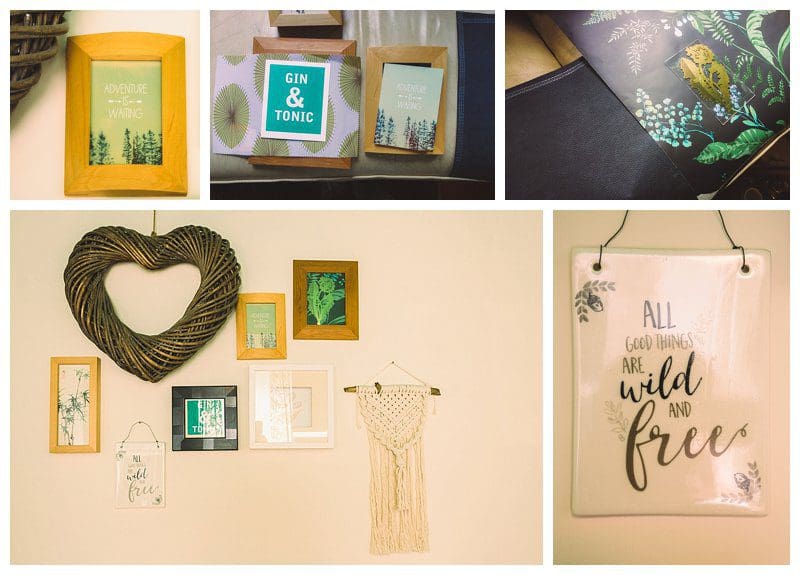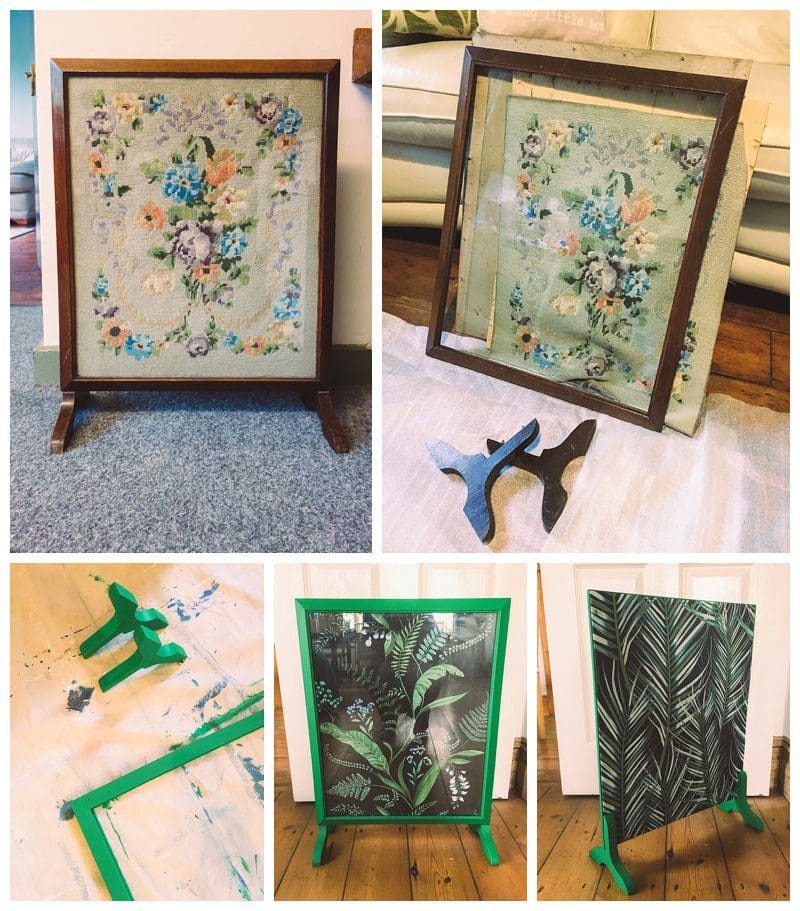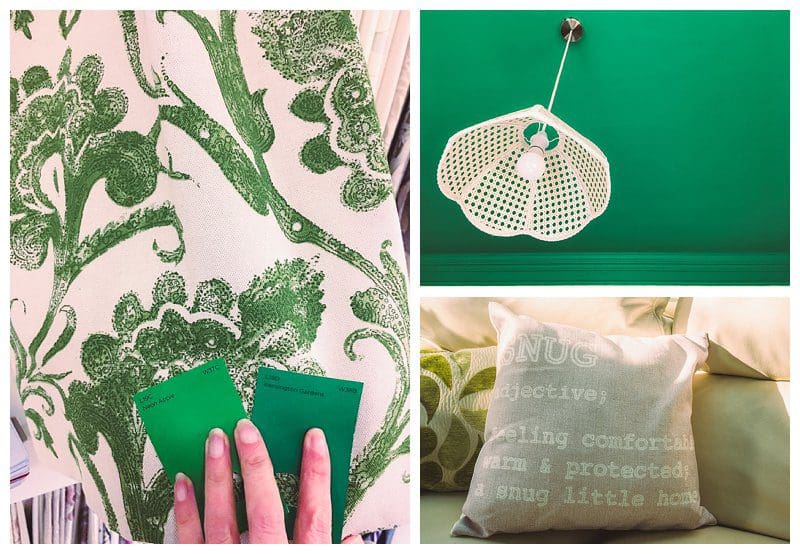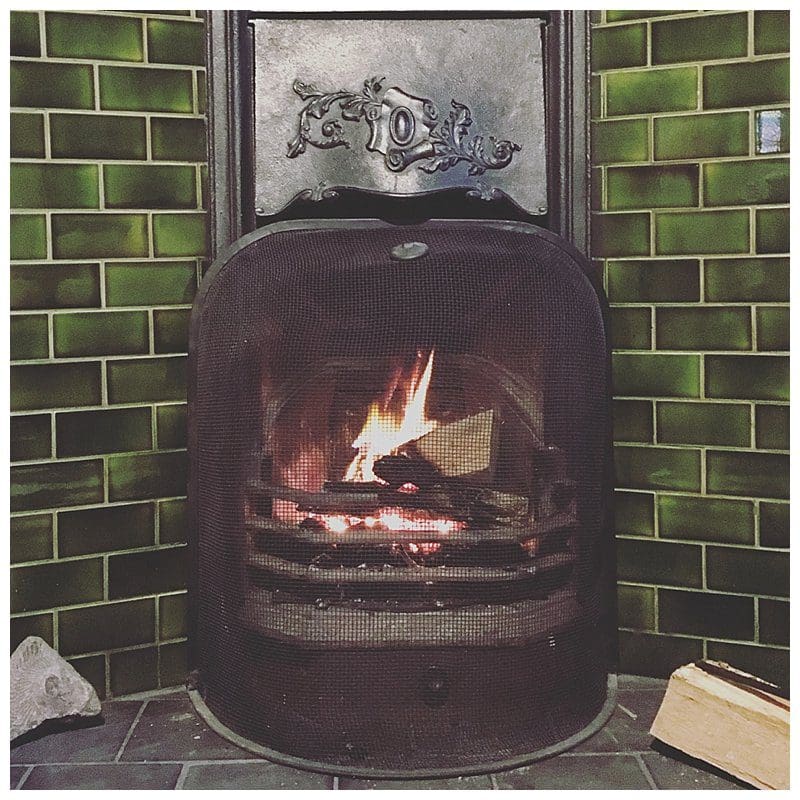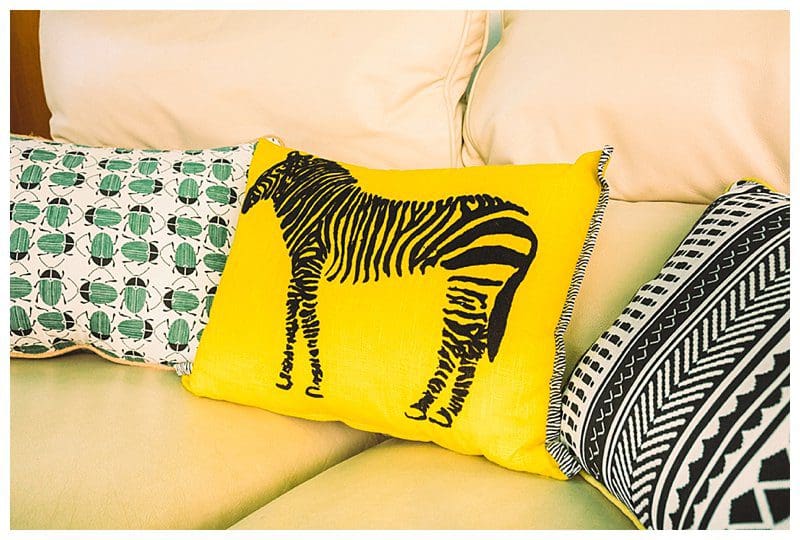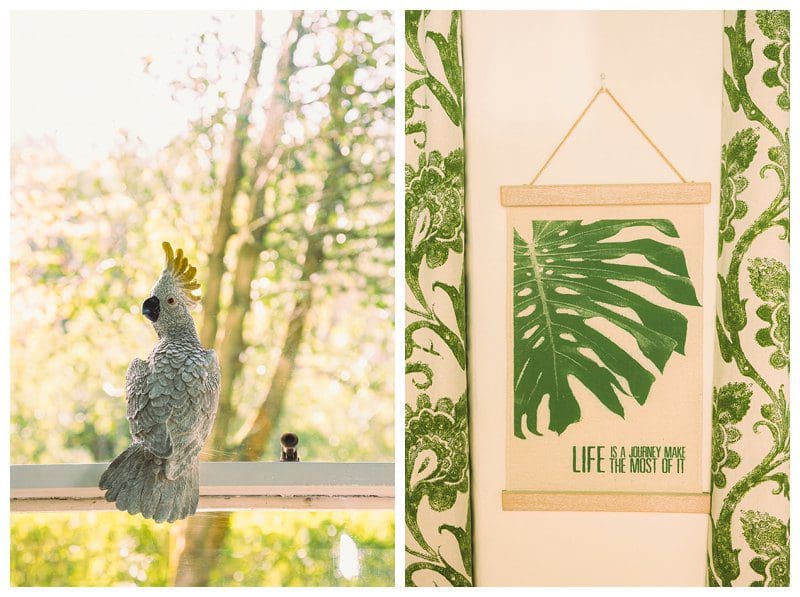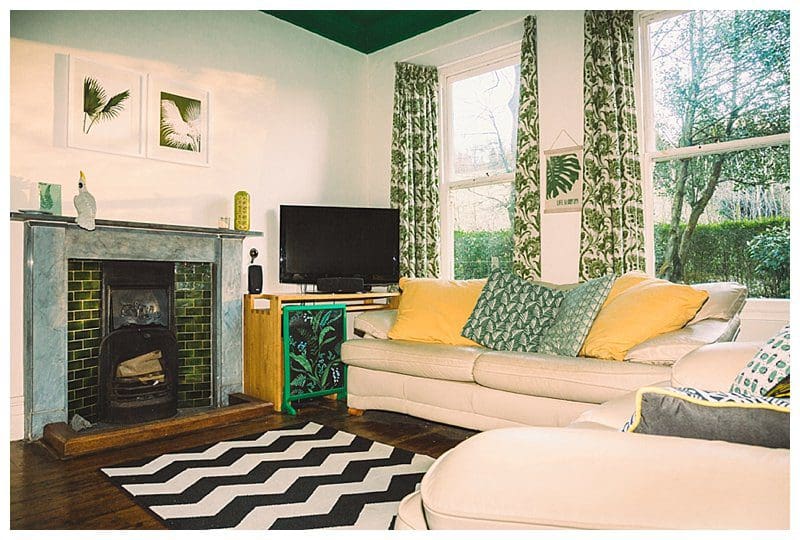 Sources
All good things are wild and free – Dunhelm
Life is a journey – Wilko
Lampshade – charity shop bargain
Curtains – ENA Shaw
Cushions – Wilko and George at Asda
Rug – Argos
Macrame Hanging – Pretty Little Knots – Etsy
Rocko – Rockett st George
Wall Palm Prints – Fab Funky 
Bookcase – Edmondsons Furniture