When we told people we were renovating the dining room, we were asked a lot, as though it was the norm, the question of, 'Are you doing your own reupholstering?' Well despite having a degree in Textiles and Knitwear, I (Joanne) am not skilled at all with a sewing machine and have never made my own curtains, or cushion covers. Give me an industrial knitting machine and I can create something, but the average home textile is not my thing.
So why did I decide to take on twelve dining room chairs …
The first decision came from the fact that we bought a house with a huge dining room and to fill it we had two completely different tables and not enough chairs. So anything we did to this room was either going to cost us a lot of money, be a bit of mix and match, or some creative up-cycling was needed.
The real decision then came about as my interior designer friend from Once Upon a Room got in touch to say she had seen six fabulous chairs at a bargain offer on EBay and not only did she secure them and bring them up from the Midlands, but negotiated an even better price for them. Massive thank you to Alison and her husband for this.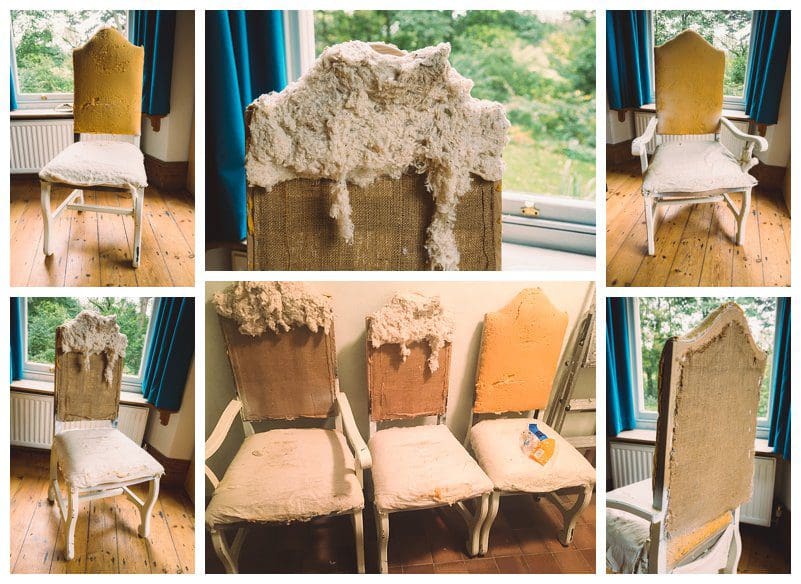 Shopping for the fabrics was the part I did enjoy. It turns out Skipton is the place to go for amazing fabrics and at great prices. Given that we wanted the chairs to be a bit of an eclectic mix of bright colours, to add to the mix and match effect, we had so much choice in the two specialist fabric shops there.


So we now had twelve chairs to fill the space and host all our guests and us around two tables, but nothing matched. Stripping the chairs down was easy. We also knew painting the chairs was going to be straight forward – very time consuming with 3 coats each – but simple enough. The reupholstering was the issue though. The budget did not cover getting an expert in to do it for us, so I said I would give it a go. Of course there are no end of instruction videos on You Tube, but this does tend to be the best way for me to learn a skill. I'm an old fashioned, be taught in person, in a practical exercise, kind of girl.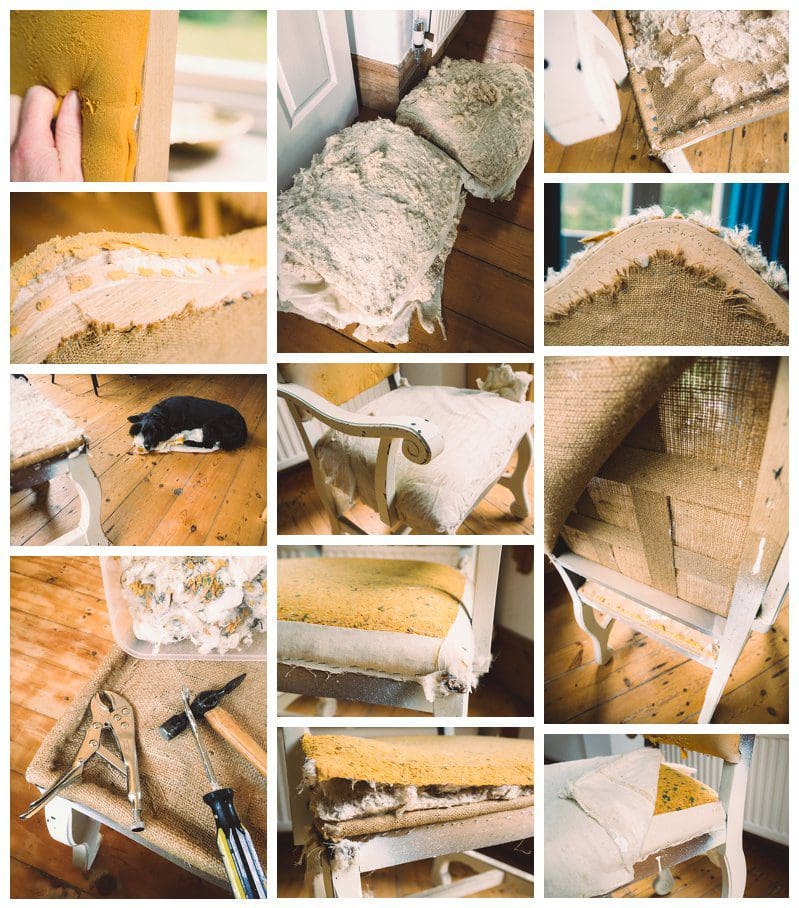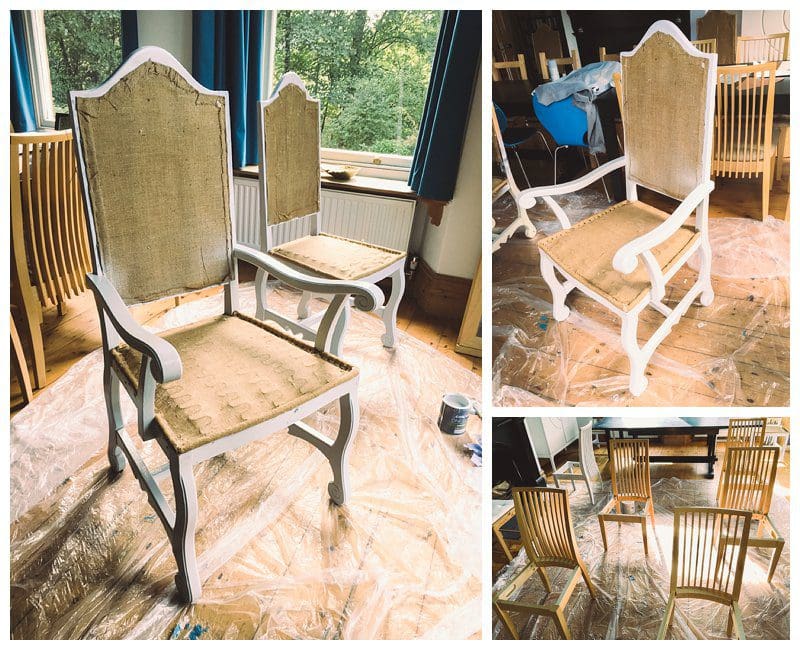 Thankfully my problems were answered when I came across the wonderful Amy Thompson of Upholstery by Amy. She understood our budget issues and agreed to give me a half day, practical tuition on how to do the chairs myself.
The best booking we made.
Not only was Amy so much fun to learn from, her little tips and tricks are not something I could have picked up online. I know friends who have taken on traditional upholstery courses, but again, with the constraints of being open, this was not an option for us. Plus if we had family heirlooms to be treasured, we would have considered this, but given that our chairs are going to be in full use and no doubt get food and drink spilled on them, we will probably have to reupholster them more often anyway, so modern upholstery was the way to go for us.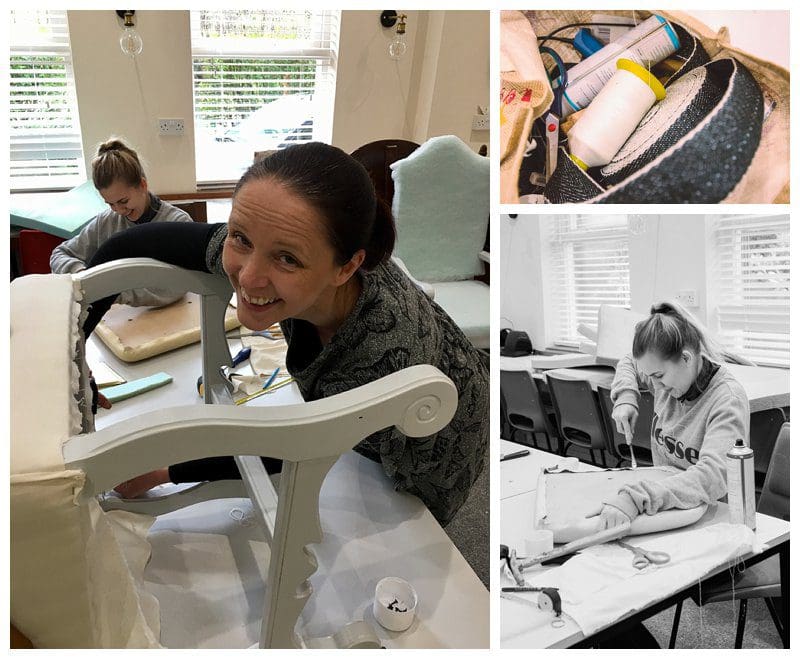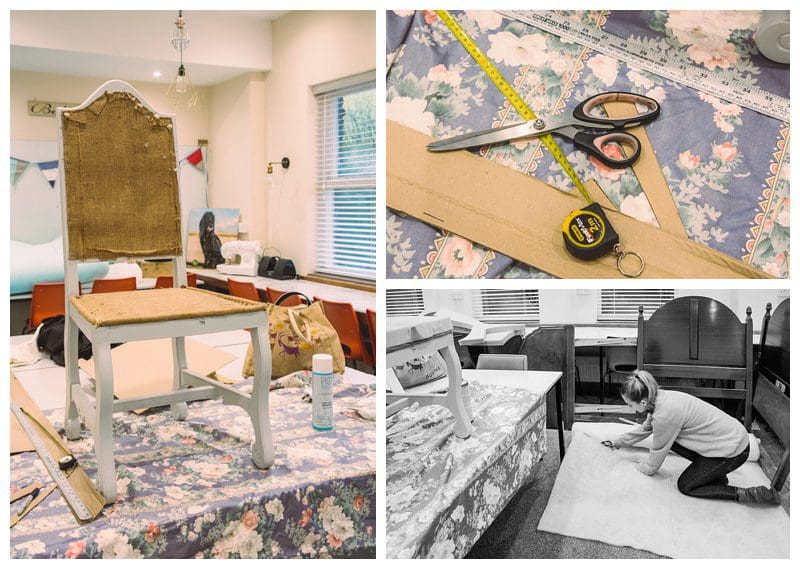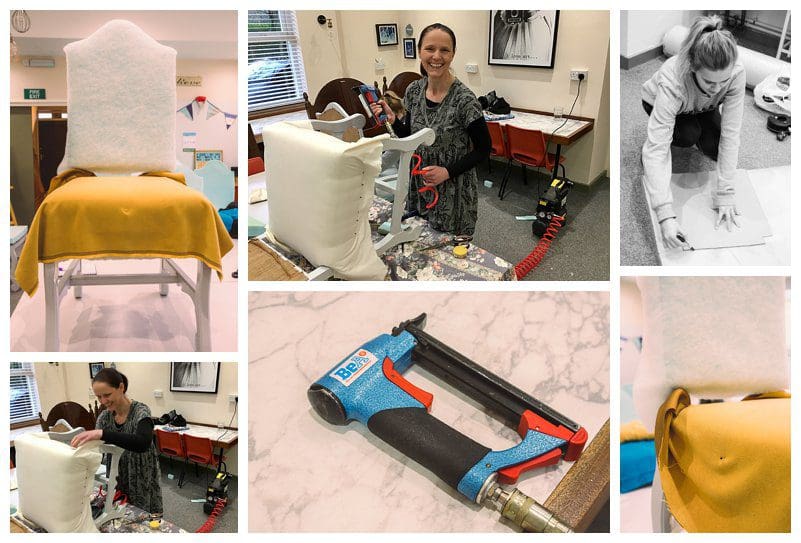 The chairs were more time consuming than I thought and certain bits I found very tricky. I can see the flaws, but then I don't have the years of experience and talents of Amy. They have however dramatically transformed the dining room and we love them.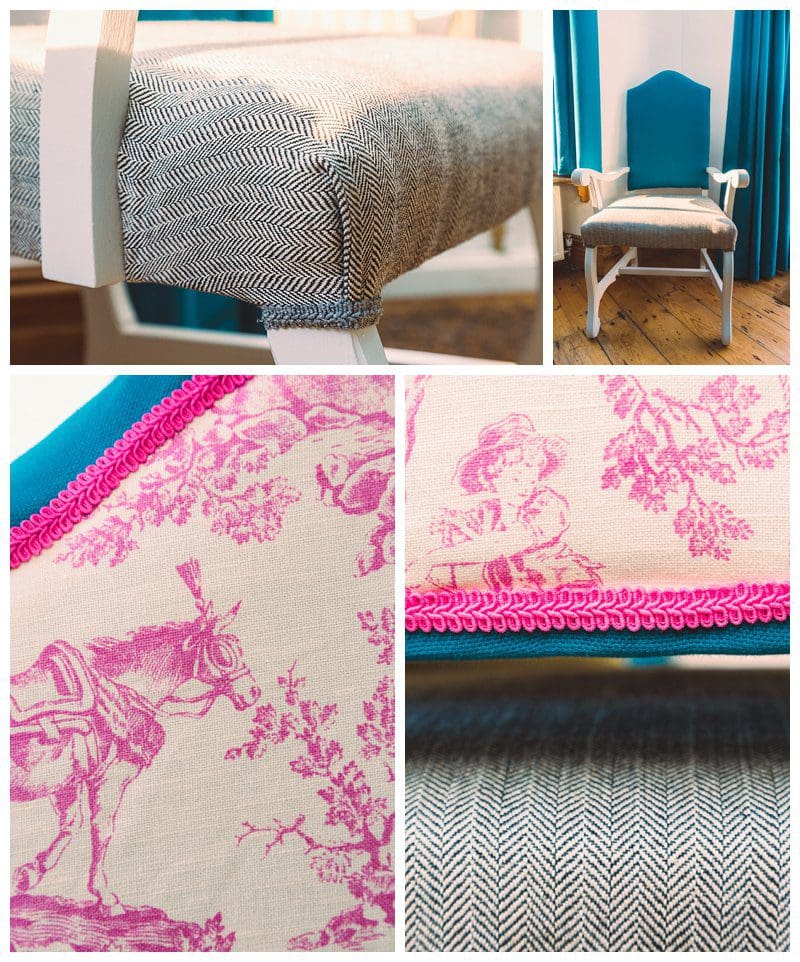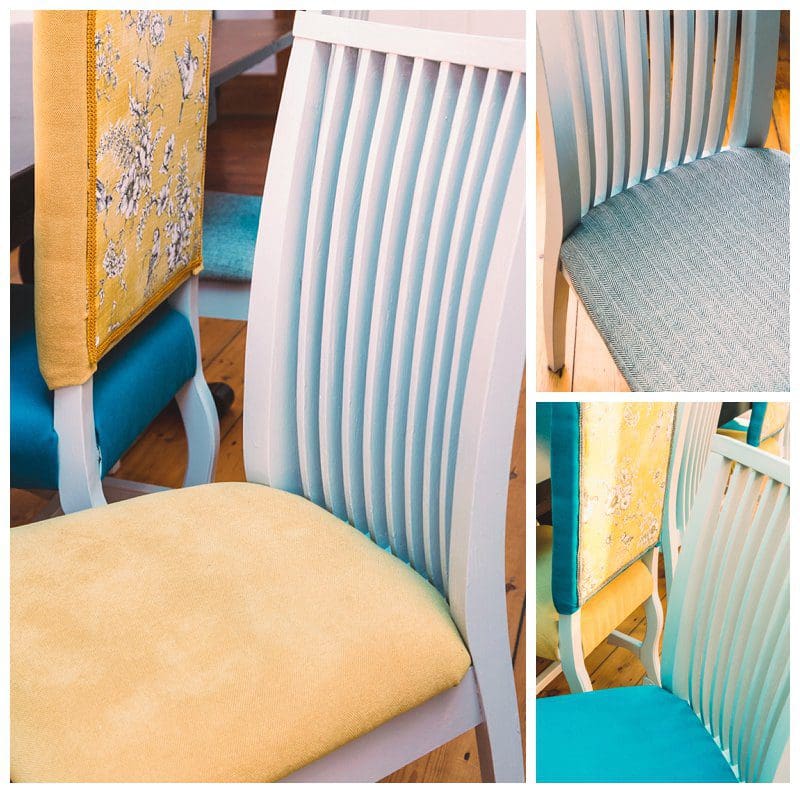 Would I recommend doing your own reupholstering?
I think it is entirely your decision based on what you enjoy doing in life. For me, I am so glad I did it for the experience and the appreciation it taught me of what skills others have and why they are worth every penny you pay them. I also know that Amy is firmly on my list for her to do the proper chairs in the house that need upholstery going forward.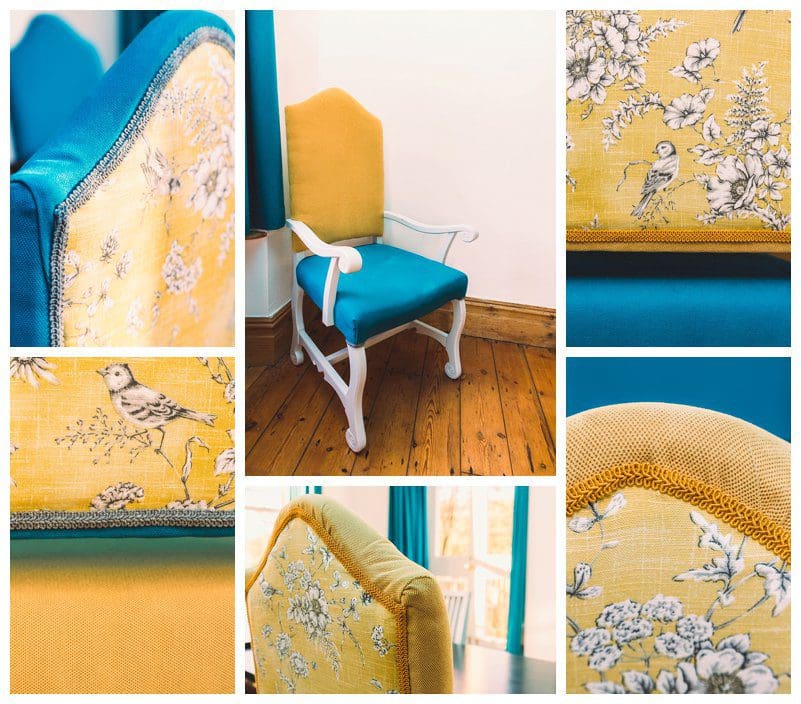 Sources
Once Upon a Room, Burton Upon Trent
Upholstery by Amy, Sedbergh
The Fent Shop, Skipton
Trims – Kendal Market
SaveSave
SaveSave