Not taking ourselves too seriously, we wanted to have some fun interior design in St Marks Stays and why not hey! I always love hotels, bars and restaurants that are quirky and we wanted to create a little bit of that with our designs.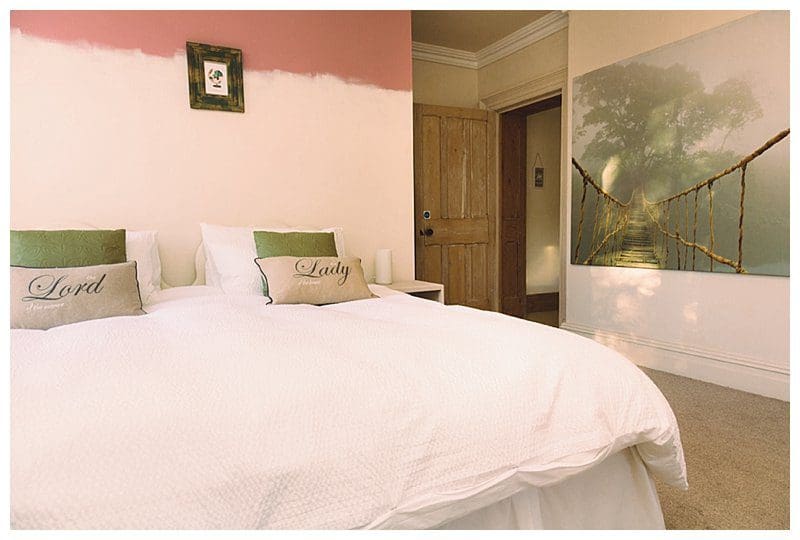 Bedroom five is named Monteverde after a cloud forest in Costa Rica that we have been fortunate to visit.
Monteverde is a biodiverse forest in the clouds and is known for its countless wildlife including the colourfully feathered Quetzal bird which we had the amazing opportunity to see, while there.
The room, when we moved in, had a bunkbed in, but it was not perfectly safe and blocked off the window a little so we removed it to create some space. We moved in and upcycled a set of furniture with chalk paint to give it a softer feel. The stool was re-padded and reupholstered. We even replaced the arch shaped mirror on the dressing table and found a place locally that cut it to size for us. The headboards were also painted to lighten the room.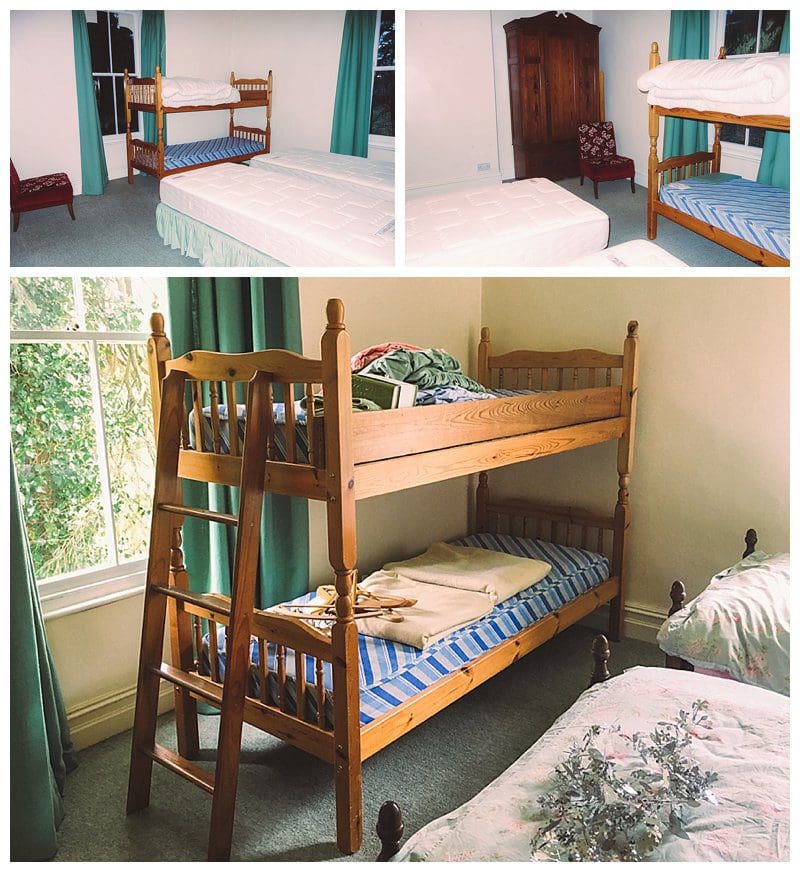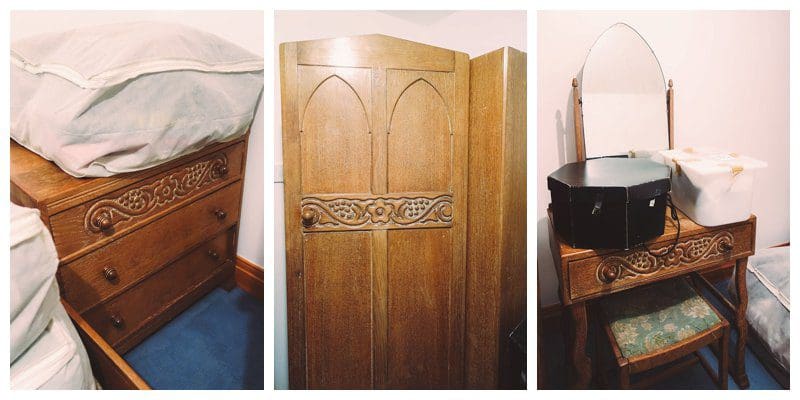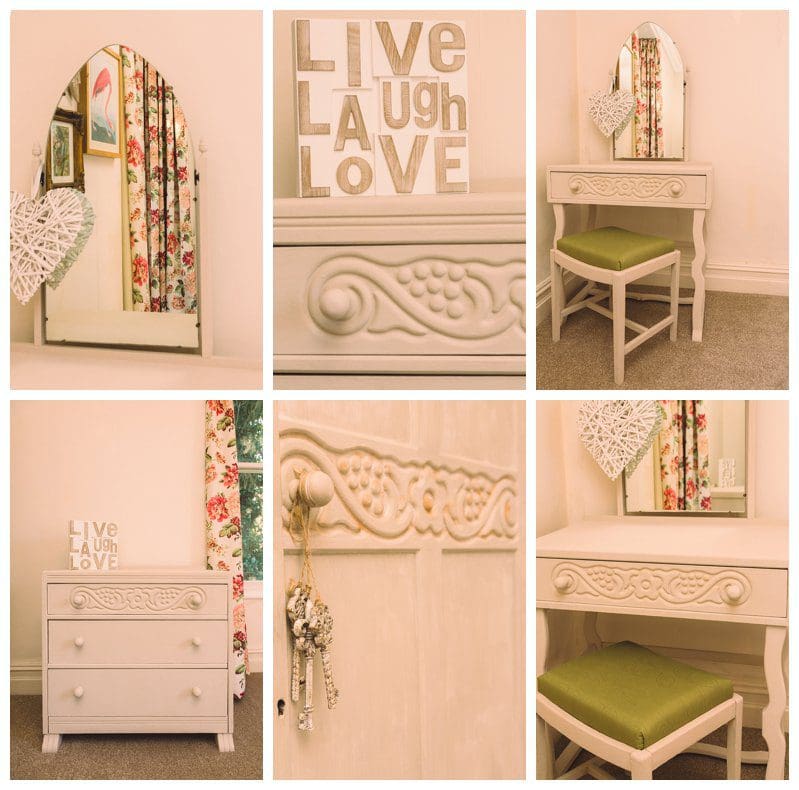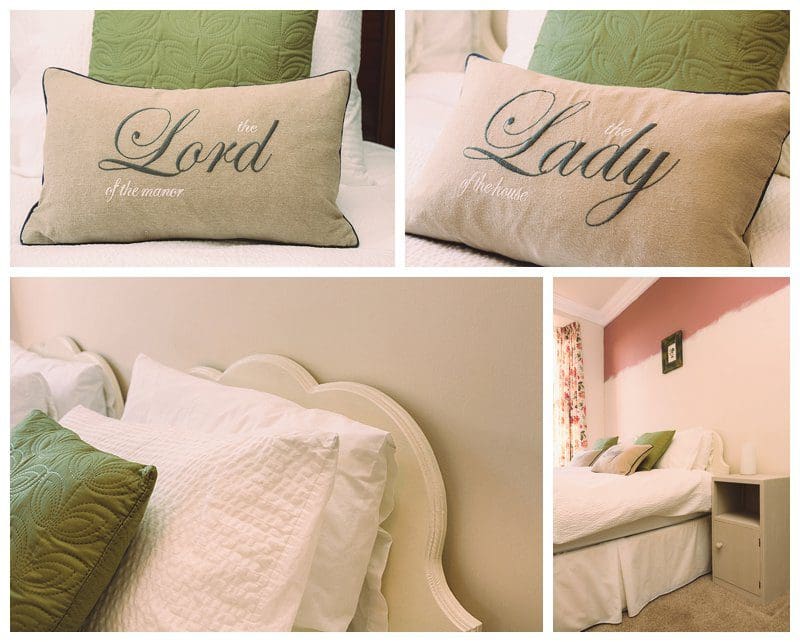 We decided to try out a plaster, ombre effect paint on one of the walls to add in some interest. The frame on this wall was bought at the Rheged Centre and globe print inside that says, 'The world is yours to explore' came from the wonderful Wolfhouse Gallery in Silverdale. Really worth a visit.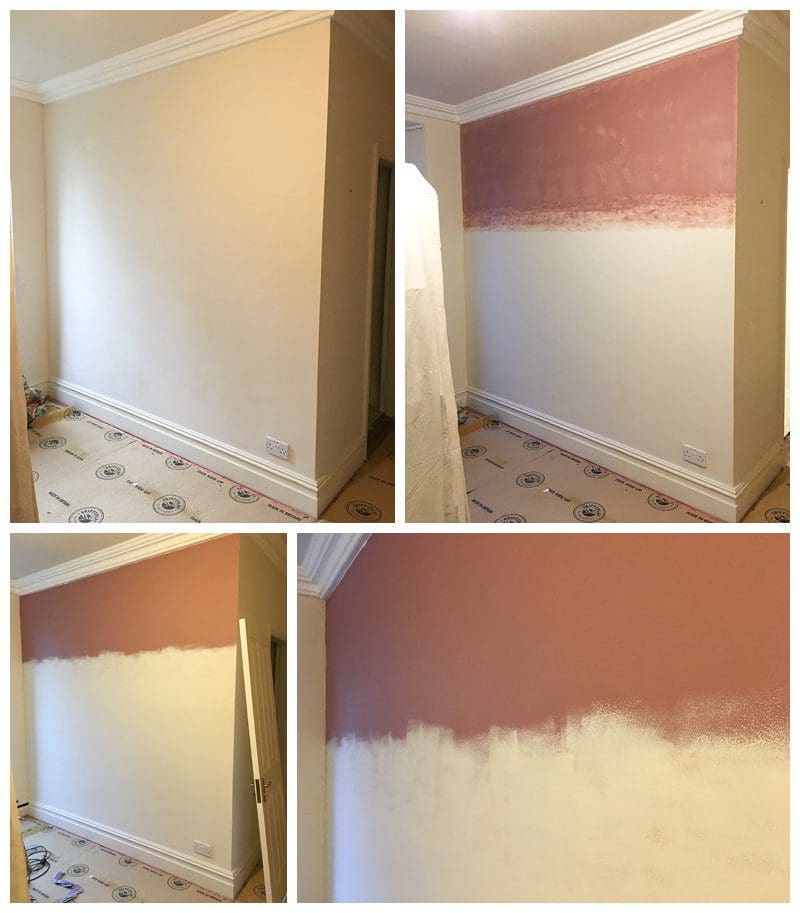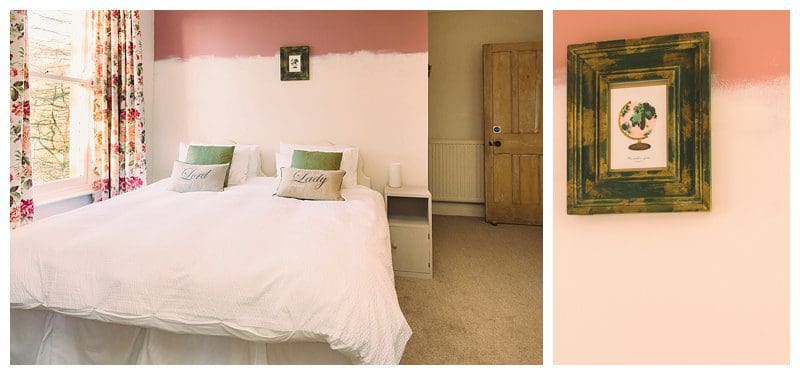 I sourced the Quetzal bird print on Etsy and the wings are a nod to the logo of Joanne Withers Photography. The globe and the birds fit with the theme of overseas travel and combined with the giant bridge canvas, you can see why we named this room Monteverde. I would love to say I took the bridge image, but those that know me well, also know that I am not a fan of being on bridges and hence the camera rarely comes out when I have to cross them – as quickly as possible! The canvas did infact belong to my brother and sister-in-law and was bought from a store and when they were re-deorating, we bagged it for ourselves as we knew the huge walls in St Marks Stays would fit it in perfectly. Although everyone that visits the room, says we should just make up a wonderful travel story and say we took the photo. Funnily enough, we have crossed bridges like that in our time, so it is a reminder of amazing adventures.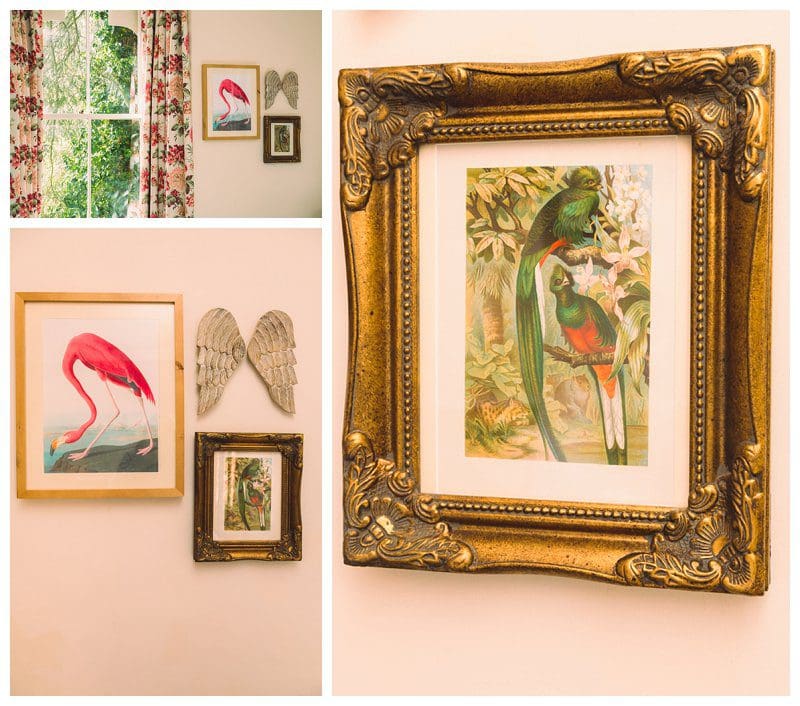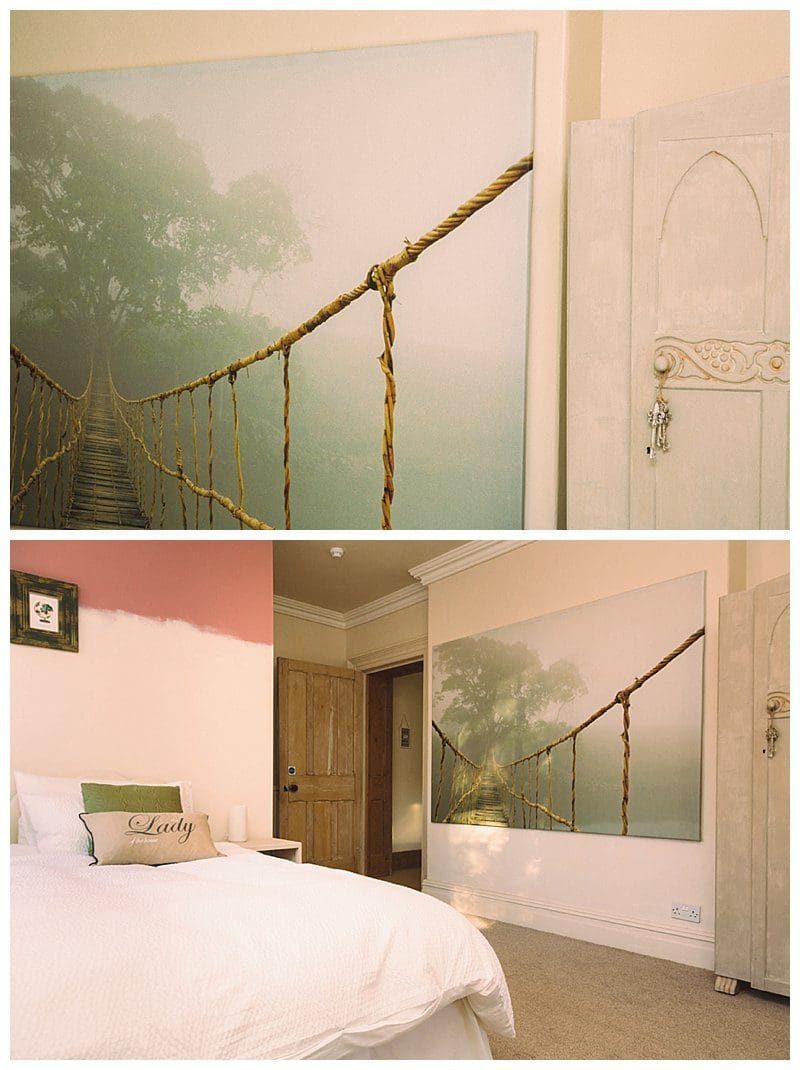 The most memorable moment on this bathroom transformation was when the tap arrived. That was a funny morning and it did make the plumbers laugh. I could not resist a bit of fun with this interior. I mean a gold swan tap is perfectly normal isn't it?!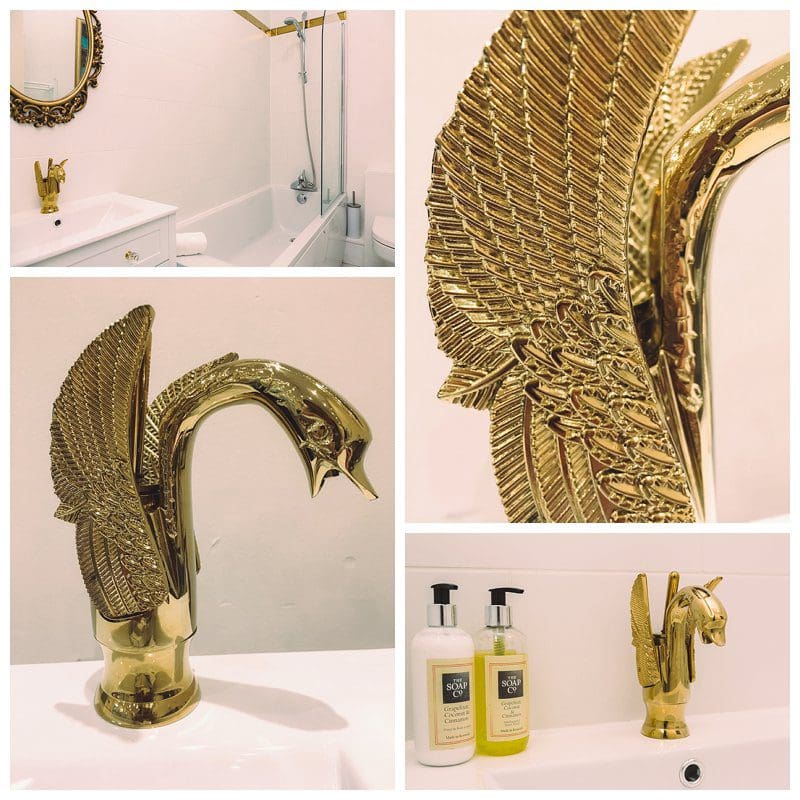 We have put a bath in this ensuite as not everyone wants a shower and we had this and families in mind with the bathroom remodel. The style is clean white with a touch of opulence with the gold trims and marble effect floor tiles.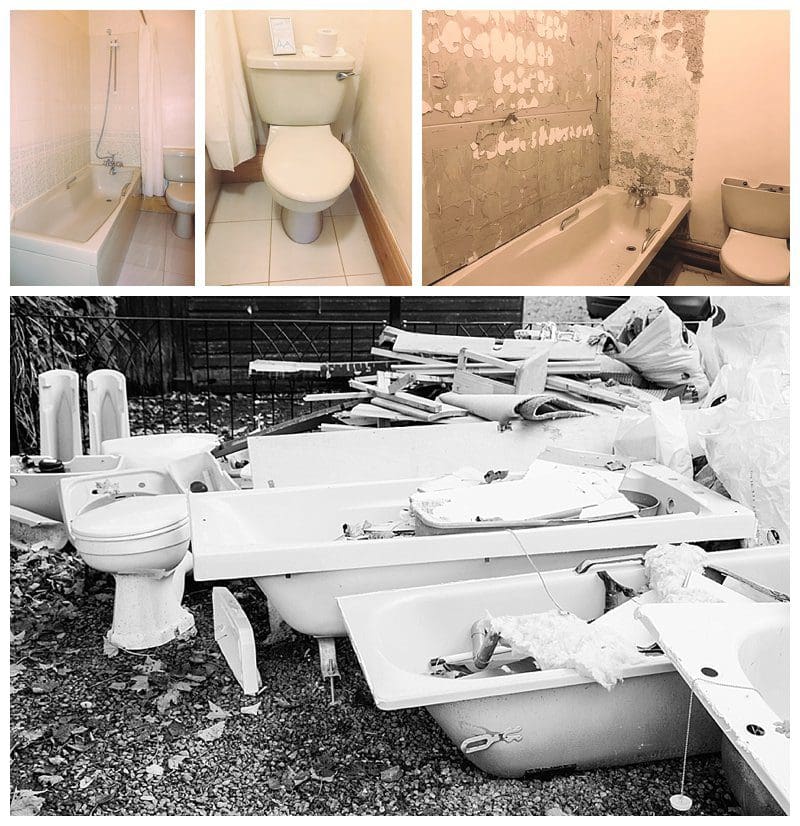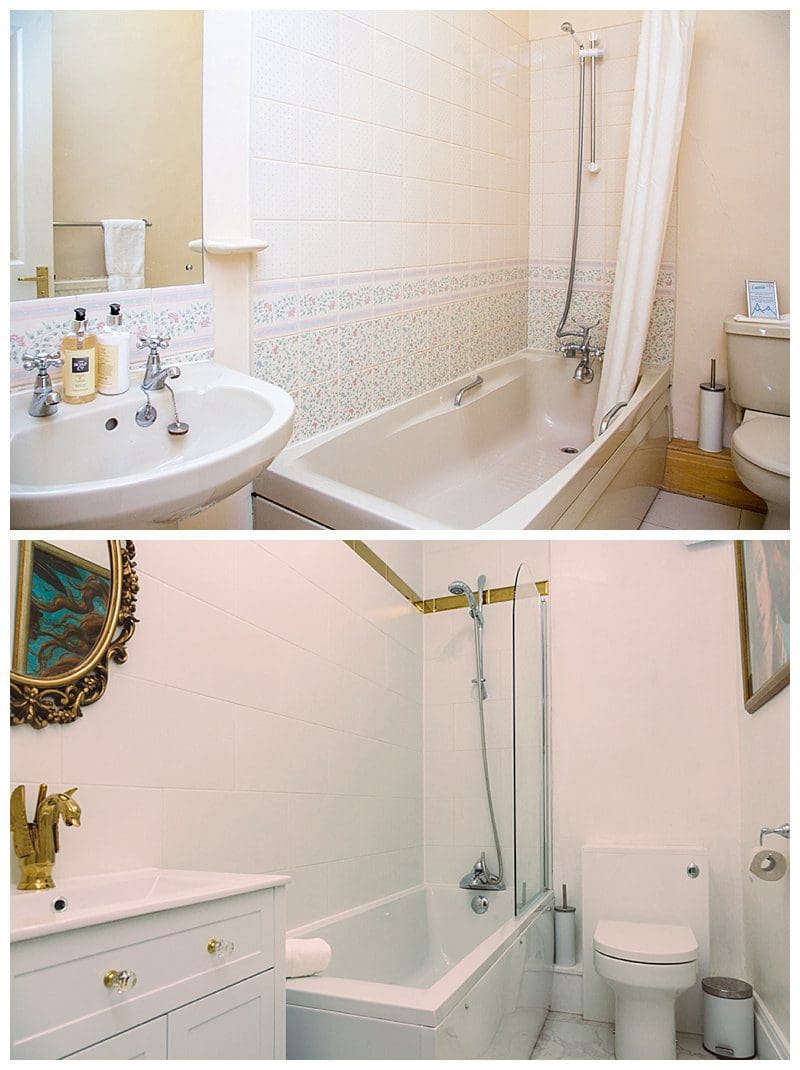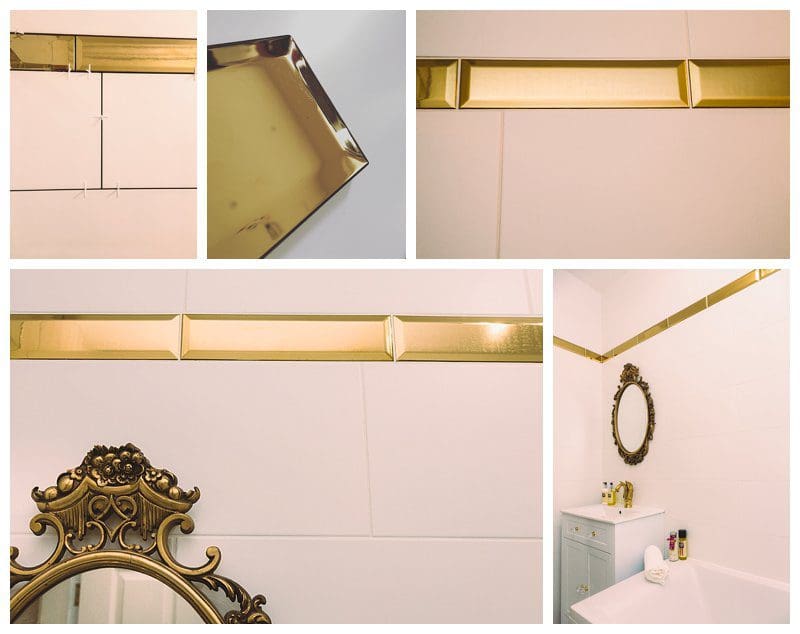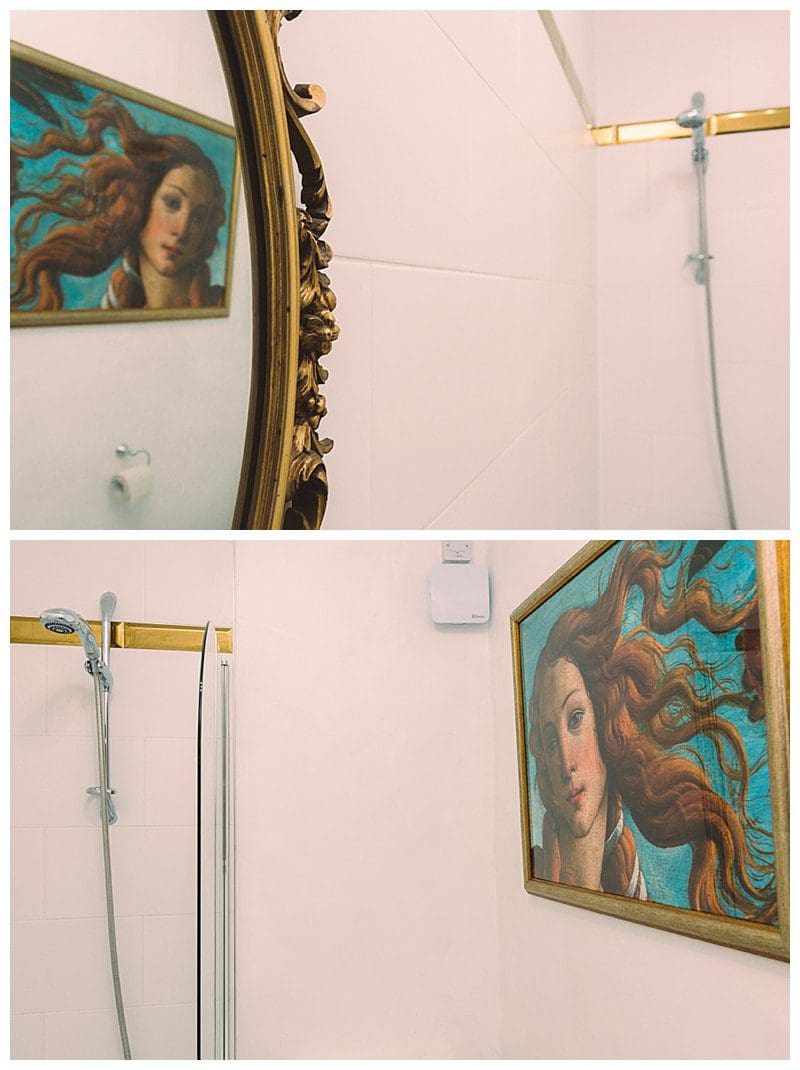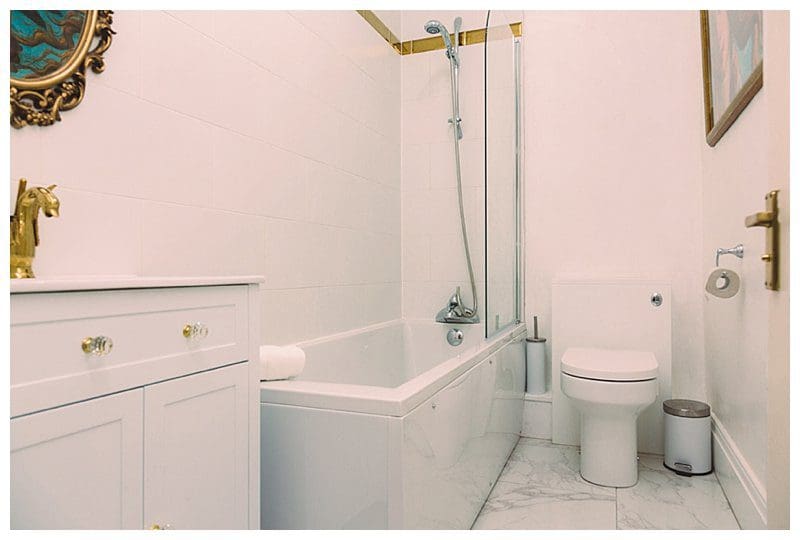 Finally for anyone wondering where they have seen the print before, it is a section taken from the very famous painting of 'The Birth of Venus' by Botticelli.
The images here show the Monteverde room set up as a double, but it can also be a twin room.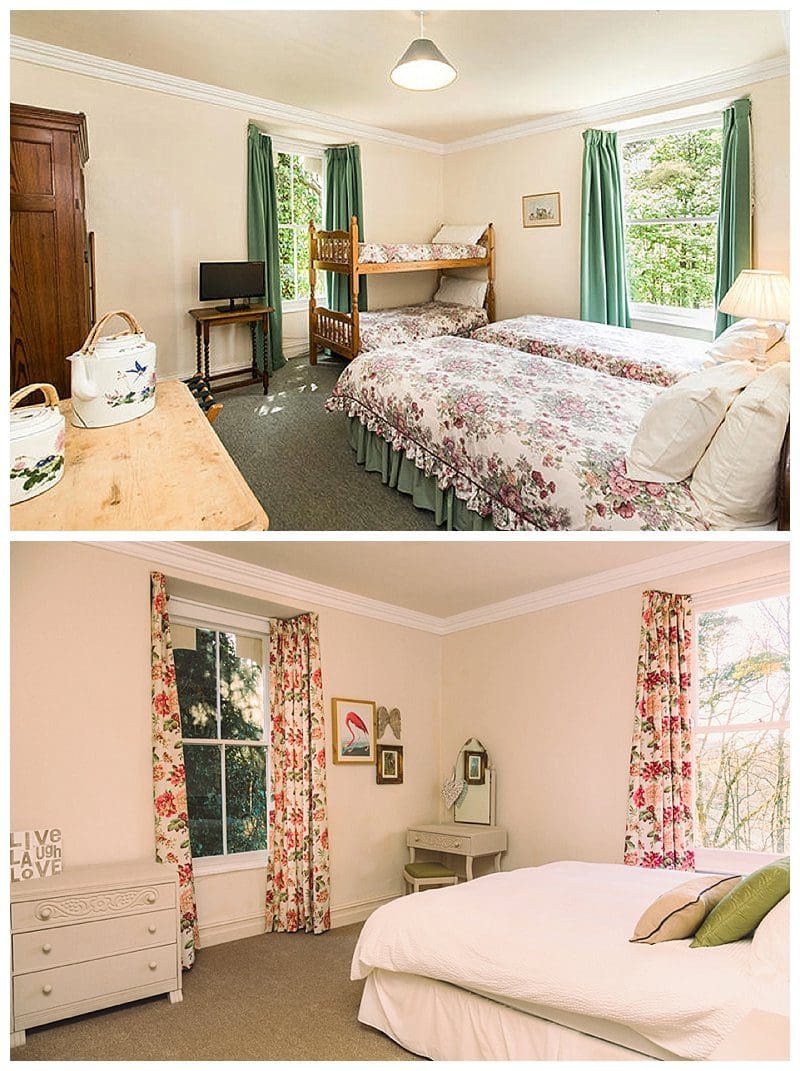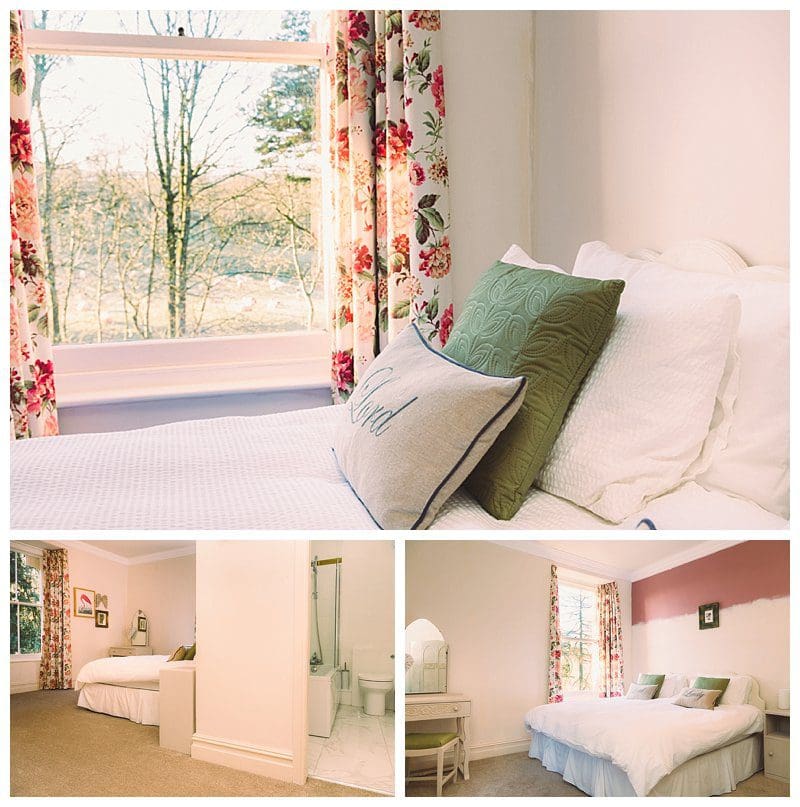 Sources
Curtains – Ena Shaw
Cushions – Dunhelm
Flamingo print – The Print Arcade on Etsy
Quetzal print – Castafiore Old Prints on Etsy
Wings – Cox and Cox
Green frame – Ian Snow from Rheged Centre, Penrith
Globe print – from Wolfhouse Gallery, Silverdale
Swan tap – Ebay
Crystal door knobs – B&Q
White wall tiles – B&Q
Gold tiles – Mandarin Stone
Gold mirror – Edmondson's Furniture, Kendal
Marble effect floor tiles – Homebase
Print – All Posters
Framed by Kendal Picture Framers
SaveSaveSaveSaveSaveSaveSaveSaveSaveSaveSaveSave
SaveSave